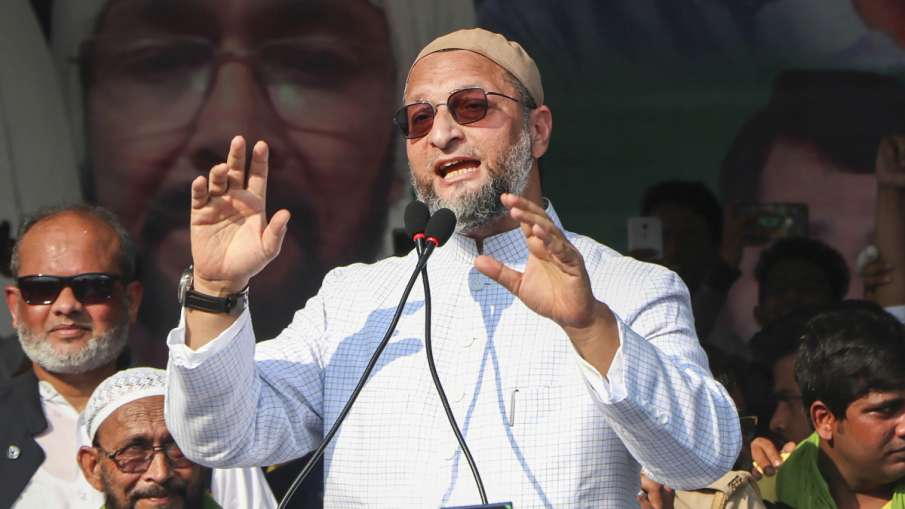 Saharanpur (Uttar Pradesh): All India Majlis-e-Ittehadul Muslimeen (AIMIM) national president Asaduddin Owaisi on Sunday sharply criticized the Bharatiya Janata Party (BJP), Samajwadi Party (SP) and Bahujan Samaj Party (BSP). Owaisi was addressing the exploited deprived society conference in a village in Saharanpur.
He said that Muslim society should no longer be misled by opportunistic parties like Congress, SP and BSP as these parties have used the votes of Muslims only for their political gains.
Owaisi said that Muslims will have to prepare their political leadership because the one who has the power is listened to and he gets his rights and authority.
"Till the time Muslims do not choose their leaders by their votes, Muslims will have tears in their eyes and they will continue to demand their rights from political parties," he said.
To increase the base of his party in Uttar Pradesh, Owaisi addressed a public meeting in Saharanpur. Earlier, he has also addressed the Shoshit Vachit Samaj Sammelan in Meerut, Muzaffarnagar.
.