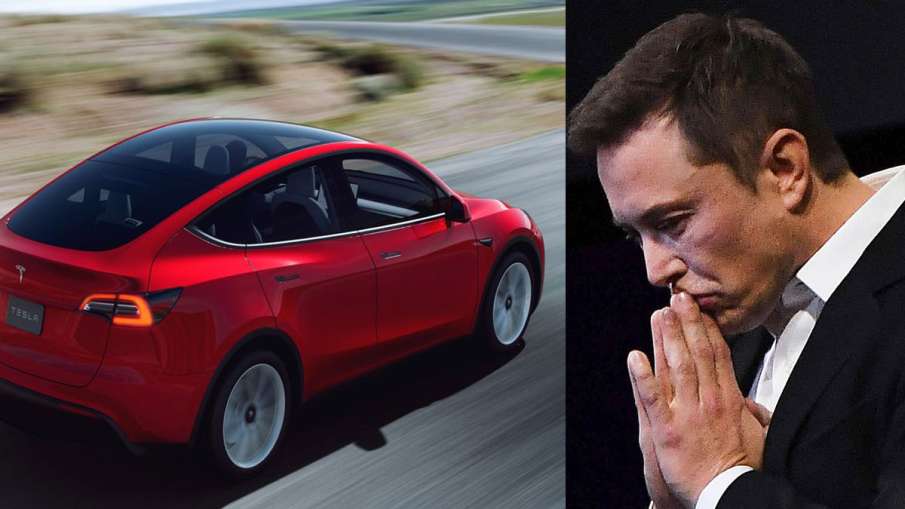 Highlights
The hugely successful Tesla car in the US and Europe has been preparing to come to India for several years now.
Musk tweeted, there are still many challenges to be faced at the level of government
Indian electric car market is also moving from infancy to youth
As soon as the name of the electric car comes up, the picture of Tesla, the car of the world's richest person, Elon Musk, floats in front of all of us. Very successful in America and Europe, this car has been preparing to come to India for many years. But so far it has not been successful. In response to a tweet about the company's plans to launch its products in India, Musk tweeted, "Many challenges still to be faced at the Government level."
This clearly shows that there is still a long way to go for Musk's Tesla to enter India. But in the midst of this wait for Musk, the Indian electric car market is also moving from infancy to youth. From indigenous companies like Tata to luxury brands like BMW and Audi have also introduced their electric cars in the country. In such a situation, many analysts are considering the increasing competition in India as the reason behind such statements of Musk.
What did Musk say
US-based electric vehicle maker Tesla founder and CEO Elon Musk on Thursday said it is facing a lot of challenges at the government level to launch the product in India. In response to a tweet about the company's plans to launch its products in India, Musk tweeted, "Many challenges still to be faced at the Government level."
what is the demand of tesla
Tesla had last year sought a cut in import duty on electric vehicles in India. The Ministry of Heavy Industries had asked Tesla to first start manufacturing its electric vehicles in India, only after that any tax exemption can be considered. Sources in the government had said that they are not giving such discounts to any automaker and giving tax benefits to Tesla will not send a good message to other companies investing billions of dollars in India.
Luxury brands have introduced electric cars in India
The demand for electric cars in India is not only in the budget segment. Rather, many luxury brands have also introduced their cars. German luxury car company BMW launched its fully electric car 'IX' in December itself. The price of this car is 1.16 crores. The special thing is that its first consignment was sold on the very first day of its launch in the Indian market.
Budget electric cars also stir
Along with luxury cars, the budget segment is also growing continuously in the country. Domestic company Tata Motors with its Tigor and Nexon EVs are in a monopoly position in the market. Apart from this Mahindra, MG Motors are also in the market with their electric cars. MG Motor India's electric vehicle sales have increased by 145 percent to reach 2,798 units in 2021. Market leaders like Maruti and Hyundai are also preparing to bring their own electric cars.
One million electric vehicles expected to be sold this year
About one million fully electric vehicles are expected to be sold in India this year, which is equal to the total number of vehicles in this category sold in the last 15 years. This information was given by the Society of Manufacturers of Electric Vehicles (SMEV) on Thursday. SMEV said in a statement that the sales of electric two wheelers in the country in 2021 increased by two-fold to 2,33,971 vehicles. In 2020 this figure was 1,00,736 vehicles. Sohinder Gill, Director General, SMEV, said, "The last few months have been very good for electric vehicles. Altogether one million electric two wheelers, three wheelers, electric cars and e-buses were sold in the last 15 years.
.