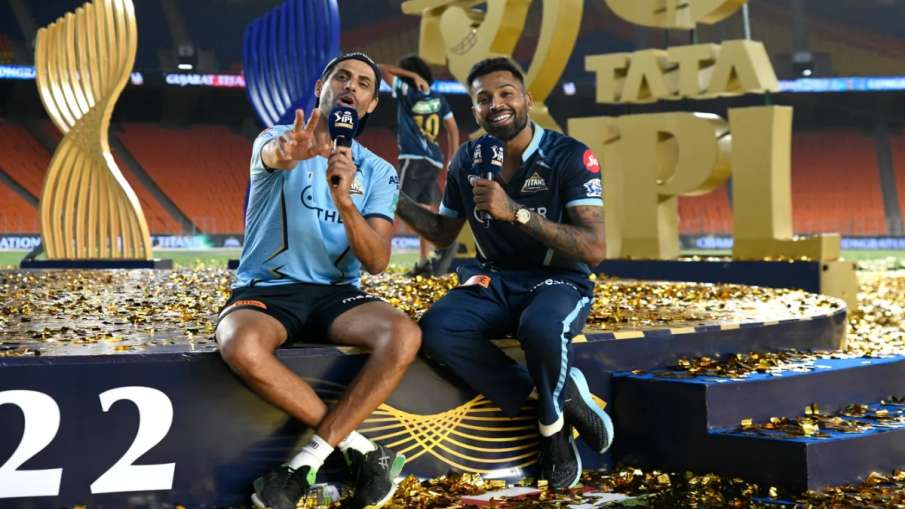 Highlights
Gujarat Titans head coach Ashish Nehra creates history
In the first season itself, the team of Gujarat became the champion after defeating Rajasthan.
Before Ashish Nehra, no Indian had done this in the last 15 seasons.
Gujarat Titans defeated Rajasthan Royals by 7 wickets in the final of IPL 2022 to win the title in the first season itself. This was the fifth title for Hardik Pandya as a player, while he entered the IPL for the first time as a captain and won the title. But Ashish Nehra i.e. head coach of Gujarat Titans has also created history. The special thing is that he himself did not know how big a achievement he had achieved.
No Indian has done this before Ashish Nehra
After the victory in the final match, Hardik Pandya and head coach Ashish Nehra were seen talking and joking. Meanwhile, when Nehra was praising the captaincy of the famous former cricketer Hardik, then Pandya said that you have also created history. You have become the first Indian head coach to win an IPL trophy. In response to this, Ashish Nehra says that, it will be a coincidence, I did not know that there is anything like this. But the feeling is good, the team did well.
The full video of this conversation between Pandya and Nehra has been shared by IPL on its website. Rather, he also tweeted a small part of this conversation on his official Twitter. Although this is Nehra's second IPL title, he has become the champion for the first time as a coach. Prior to this, he was included in the team of Sunrisers Hyderabad, which became champion in 2016, as a player. Also, Gary Kirsten was also present in the team and this pair also led India to victory in the ODI World Cup in 2011.
IPL: Hardik Pandya joins Rohit Sharma and Anil Kumble's special club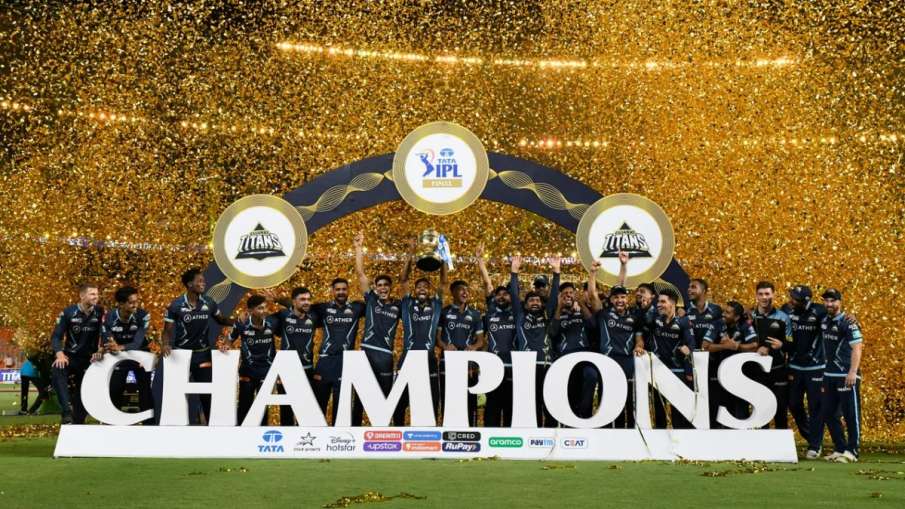 Gujarat Titans team with IPL 2022 trophy
Mahela Jayawardene did this most times
In this case, former Sri Lankan captain and cricketer Mahela Jayawardene is on top. While being his head coach, the team of Mumbai Indians has become champion three times. Apart from them, their teams under the leadership of New Zealand legends Stephen Fleming and John Wright have won the IPL title on five occasions. Most of the times Australian head coach Ricky Ponting, Daren Lehmann, Shane Warne, Trevor Bayliss and Tom Moody have championed their teams for a total of 6 times on different occasions. At the same time, the name of Indian head coach i.e. Ashish Nehra has also been added to this list.
window.addEventListener('load', (event) => { setTimeout(function(){ loadFacebookScript(); }, 7000); });