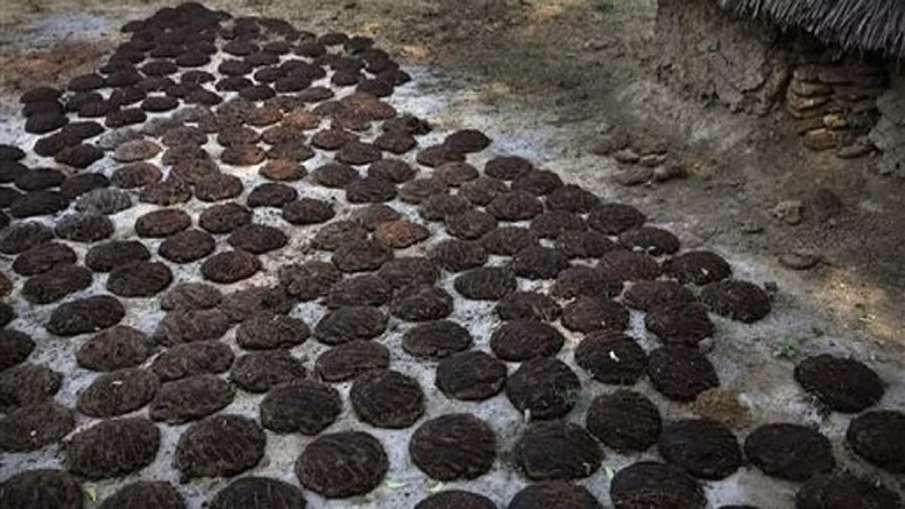 Image Source : AP
Cow Dung Cakes
Highlights
Foreigners are also understanding the importance of dung, the packing of dung is being done under the supervision of the customs department, "In research, the use of cow dung increases production".
Cow Dung: Agricultural scientists of Kuwait, a Muslim-majority country, have claimed in a research that cow dung is very useful in farming. After this, India has got the order of cow dung from Kuwait for the first time. On June 15, 192 metric tonnes of indigenous cow dung will be sent from Jaipur to Kuwait. The packing of such a large order is currently being done in Jaipur under the supervision of the Customs Department. This order is being packed at Sunrise Organic Park at Shree Pinjrapol Gaushala on Tonk Road, Jaipur. Let us tell you that for the first time India has got such a huge order of cow dung from any country.
Energy production from cow dung being done abroad
Director General Shivratan Chitlangia, Director Prashant Chaturvedi of Pinjrapol Gaushala located on Tonk Road in Jaipur told that the number of cattle in India is around 300 million. They get 30 lakh tonnes of cow dung daily. Thirty per cent of this is burnt as dung cakes, while in the UK six million units of electricity are produced every year from cow dung. Apart from this, dung gas is supplied to 15 crore households in China for domestic energy. Let us tell you that mainly meat, milk and milk products are exported from India.
Use of cow dung increases fruit size and production
In a research conducted by agricultural scientists in Kuwait, it has been found that the use of cow dung in the form of powder has shown an increase in the date crop. Its use resulted in a significant increase in both fruit size and production. After this, Lamor, a Kuwaiti company, placed a large order of cow dung in India. The first consignment of this order will be sent from Kanakpura station to Mumbai on June 15, from where it will be sent to Kuwait.