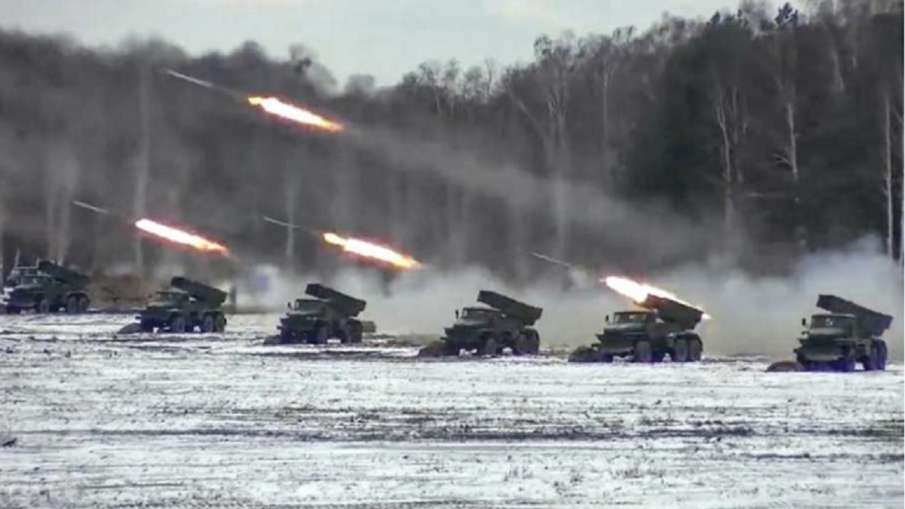 Image Source : AP FILE
Russia's capture of Ukraine's Severodonetsk city soon
Highlights
Russia's capture of the city of Severodonetsk in Ukraine
Russia Ukraine News: Ukraine has been fighting for several days over the capture of the city of Severodonetsk. The Ukrainian army was reaching this city through a large bridge. Now the Russian army has closed the path of logistics by blowing up this bridge. A large number of Ukrainian soldiers are present here, but they are running short of arms and ammunition. However, the Russian army has also suffered heavy losses in the southern part of Ukraine and especially in the Kherson area.
Ukraine's hold weakened in the eastern part
In the eastern part, the Ukrainian army has almost lost its control. If Russia takes possession of this part, then its hold on eastern Ukraine will be strengthened. Russian forces have suffered a lot in reaching this area. According to a media report, the bridge in Severodonetsk, which was blown up by the Russian army, is the biggest setback for the Ukrainian army.
Russian army committing atrocities on common people
The fighting has been going on here for several weeks. A large number of common people are trapped here and the Russian army is torturing them. According to a report, a large number of people must have died in this city. Because it is a densely populated city. A few days ago Ukrainian President Volodymyr Zelensky called Severodonetsk a dead city.