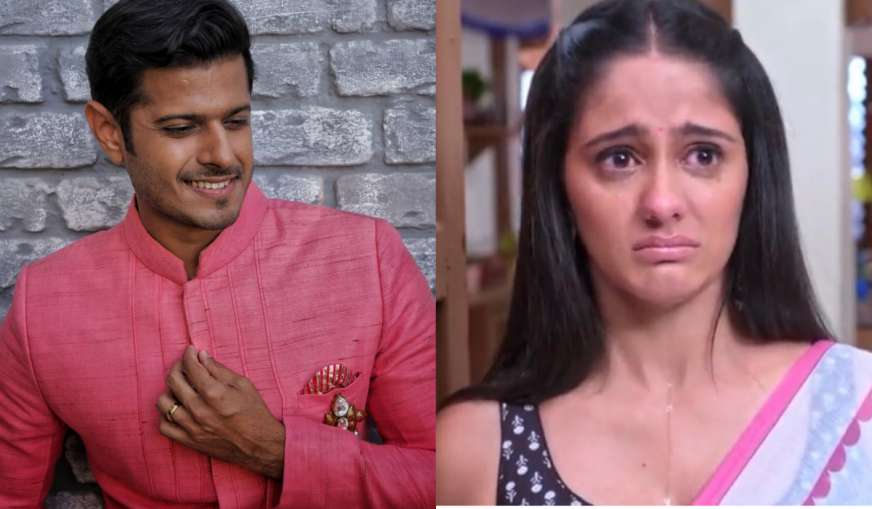 Ghum Hai Kisikey Pyaar Meiin: The upcoming plot of the popular show 'Gum Hai Kisi Ke Pyaar Mein' is going to be very interesting. Where Virat has recently come to know that Sai is alive and he also has a daughter, he is upset. But now his trouble is going to increase even more. Sai and Jagtap are getting closer, seeing that Virat will feel insecure and will also get jealous.
Sai treats Vinayak and only then comes Jagtap who hugs Sai. Seeing this, Virat will get upset and he will feel that Sai and Jagtap are having an affair. Sai also takes advantage of this to stay away from Virat and doesn't tell Virat the truth that there is nothing between him and Jagtap, she thinks that's why at least Virat will stay away from her.
Sai goes to Jagtap and tells him to pretend to be in a relationship with him so that Virat stays away from her. Jagtap gets shocked hearing this. However, Jagtap's feelings for Sai begin to emerge now and he falls in love with Sai even more. On the other hand, Virat feels that Sai and Jagtap are in a relationship and he has a lot of insecurity and jealousy. With all this, the tension is increasing in the show and the fans are going to see many twists.
Akshay Kumar's hair dresser died, worked for Khiladi Kumar for 15 years
Arjun Kapoor and Bhumi Pednekar leave for London, will be seen together in a romantic film
Amit Trivedi said this about his new song 'Gaya Gaya' in 'Chup', the film will be released on this day
window.addEventListener('load', (event) => { setTimeout(function(){ loadFacebookScript(); }, 7000); });