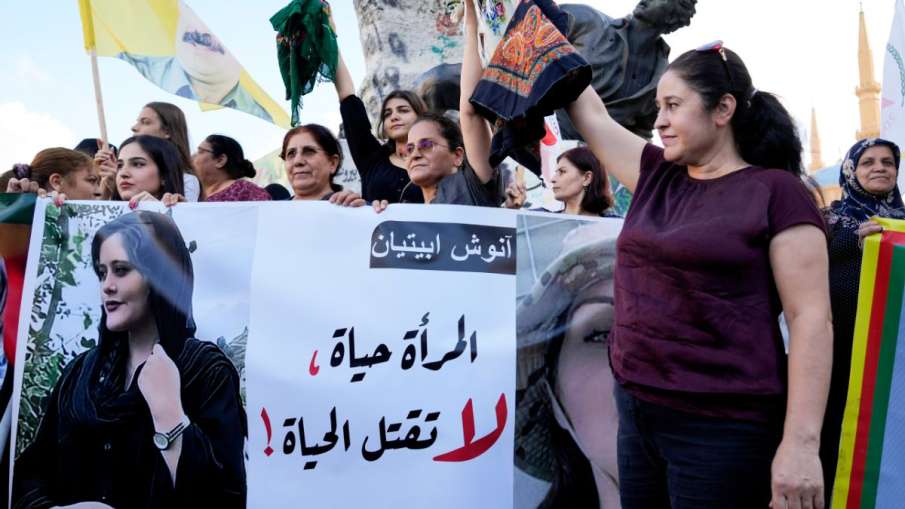 Image Source : AP
Muslim Women Protest in Iran
Highlights
Police hit Amini on the head with batons, was arrested for allegedly violating the dress code, news of the death of 17 protesters and police officers is coming to the fore
Muslim Women Protest in Iran: At least nine people have died so far in clashes between protesters and Iranian security forces following the woman's death in Iran. The Associated Press gave this information on Thursday. The ongoing unrest in Iran has reached its worst in several years and nothing is yet clear, as protesters angered by social repression and escalating crises in the country continue to face security and paramilitary forces in at least a dozen cities. Is.
The news of the death of 17 people
According to Iranian media reports, the death toll during the protests could reach 17 on Thursday, but it has not been officially confirmed yet. Unfortunately, there are reports of the loss of lives of 17 protesters and police officers in these incidents. Widespread restrictions continued on Instagram and WhatsApp used by protesters to inform others about the government's action on the protests. The authorities seem to have taken this step to prevent these incidents from reaching the outside world, while social activists say that the government always takes such steps in times of unrest.
Iran's criticism around the world
An emotional outrage is being witnessed over the death of a young woman, Mehsa Amini, arrested for allegedly violating a strictly enforced dress code by the country's police. His death has been strongly condemned by the US, the European Union and the United Nations. Police say she died of a heart attack and was not abused but her family has raised doubts about it. Independent UN experts said on Thursday that reports showed he was brutally beaten up by religious police without providing evidence. He has demanded a fair investigation to hold the culprits accountable.
hit the head first
According to media reports, there were reports that the police hit Amini on the head with batons and slammed her head on the vehicle, leaving her in a coma. Police have denied that she was abused. However, her family has said that she was absolutely fit and healthy. An immediate, impartial and effective investigation into the tragic death of Mahsa Amini and the allegations of torture and abuse must be carried out by an independent competent authority.
Latest World News