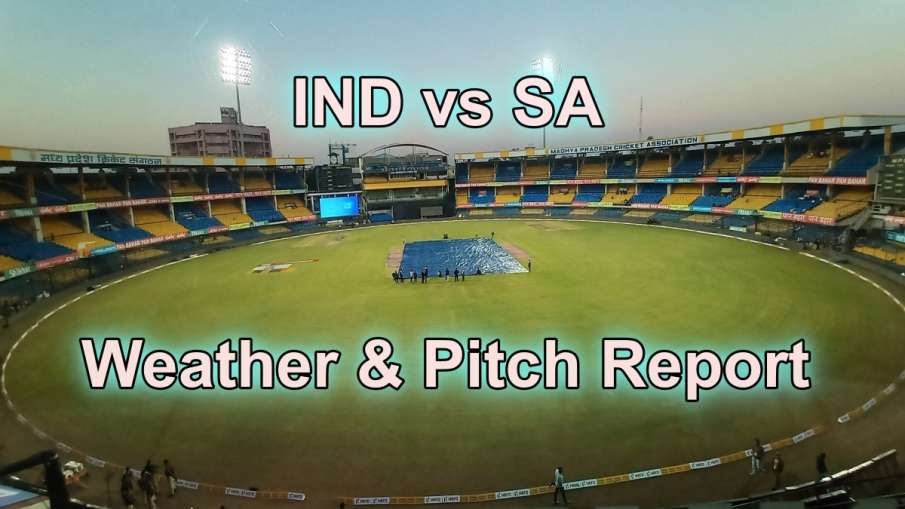 Highlights
India has a chance for a clean sweep
India-D will play for the first time in Indore. Africa
Team India has won both the matches in Indore
IND vs SA, 3rd T20I: The last match of the T20 series will be played between India and South Africa today. In this match to be held at Holkar Stadium in Indore, the Indian team will go with the intention of a clean sweep, while the South African team will also like to end the series with a win. Team India will go without Virat Kohli and KL Rahul in this match, while changes can also be seen in the visiting team.
Let us tell you that Team India has won both the matches at the start of the series. The team led by Rohit Sharma beat South Africa by 8 wickets in Thiruvananthapuram and then won by 16 runs in Guwahati. Now the third and final match of the series between the two teams will be played at the Holkar Cricket Stadium in Indore, Madhya Pradesh. The situation here will be quite different from both the places before. In such a situation, let's take a look at all the information related to the weather, pitch and toss here …
Indore Weather:
According to Accuweather's weather forecast, there is no chance of rain in Indore today. However, cloudy weather is expected in the evening. The match will start at 7 pm, at which time the weather will be quite pleasant and the maximum temperature is expected to be 28 degrees. Apart from this, the wind will also blow at a speed of 10-15 km / h. Apart from this, dew will not have much effect here.
How is the pitch of Holkar Stadium:
For the third time a T20 match will be played at the Holkar Stadium in Indore. Batsmen have always dominated here. But spinners have also been helping here. India has not lost a single match here so far.
how important is the toss
In this stadium, the toss is not going to make much difference because here the situation remains the same throughout the match. Batsmen have always been getting here, so like in the second T20 match, a lot of runs can be seen here. India made its biggest score of T20 at 260/5 on this ground. A total of 432 runs were scored in this match played against Sri Lanka in 2017, which India won by 88 runs. After this, the second match was played in January 2020 and this was also against Sri Lanka. Team India won this match chasing the target of 143 runs. This means that a lot of runs are scored on this ground.
Who has scored the most runs and who has got the most wickets
Talking about the batsmen, KL Rahul likes this ground a lot. He has scored 134 runs in two matches here at an average of 67 and a strike rate of 165.43. At the same time, captain Rohit Sharma has played only one match and in that he played an innings of 118 runs at a strike rate of 274. He hit 12 fours and 10 sixes in this match. Among the bowlers, Kuldeep Yadav and Yuzvendra Chahal have been successful. Kuldeep has taken five wickets in two matches while Chahal has taken four wickets in one match.
Latest Cricket News
window.addEventListener('load', (event) => { setTimeout(function(){ loadFacebookScript(); }, 7000); });