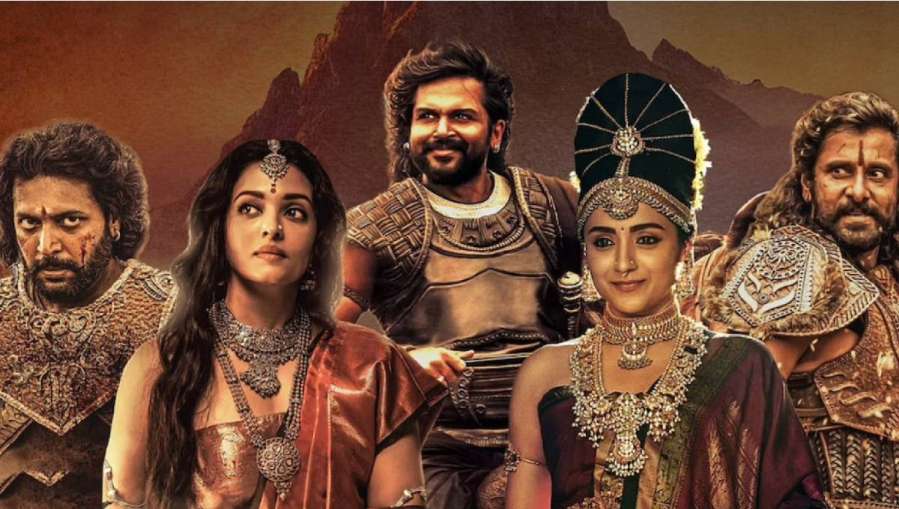 Image Source : TWITTER
Ponniyin Selvan 1 box office collection
Highlights
'Ponniyin Selvan 1' is gaining a lot at the box office, earning a lot every day, got a lot of benefit from the festive season
Ponniyin Selvan I Box Office Collection Day 2: PS 1, Mani Ratnam's films have no less grandeur than Rajamouli's films. Be it the cast, the set or the story. This time Mani Ratnam has brought a powerful film with the story of the Chola dynasty among the audience. The film 'Ponniyin Selvan 1' has a tremendous star cast like Vikram, Aishwarya Rai Bachha, Karthi and Trisha Krishnan. The film released on Friday and started making records on the first day itself. At the same time, the film surprised everyone by crossing the magic figure of 200 crores in just 3 days. The film has made tremendous collections on the fourth day as well.
How much did you earn on the fourth day
'Ponniyin Selvan 1' is also getting a lot of benefit from the long festive season. The film has made a tremendous collection on the fourth day of its release on Monday. This film has become a big block buster at the box office as well as at the worldwide box office. The film also opened on the fourth day with a bang of 9 crores at the Indian box office, followed by the film's occupancy in Afternoon and Evening, it remained almost the same as the third day. All the shows are housefull, which is why it is estimated that the film has earned around 45 crores even on the fourth day.
cross 200 crores on the third day
The film earned over Rs 80 crore worldwide on the very first day. The film 'Ponniyin Selvan 1', which is based on the literary classic of the famous writer Kalki by the same name, on Sunday raked in a whopping Rs 200 crore worldwide. The film has earned such a huge amount in just three days. The film has created history by becoming the highest opening film of all time in Tamil cinema.
Alia Bhatt was giving a speech on stage, when the child in her womb kicked her
Such is the film Ponniyin Selvan I
'Ponniyin Selvan', a two-part film, the first part of which released on Friday, is a scintillating story based on the early life of Prince Arun Mojhi Varman, who later came to be known as the legendary king Raja Chojan. Mani Ratnam has roped in a huge star cast in his dream project. The film stars several top stars including actors Vikram, Aishwarya Rai, Trisha, Karthi, Jayam Ravi, Jairam, Parthiban, Lal, Vikram Prabhu, Jairam, Prabhu and Prakash Raj.
Adipurush Teaser: Prabhas was afraid to play the role of Lord Ram, revealed himself a big secret
The film is one of the costliest projects ever in the country and is based on the Tamil classic 'Ponniyin Selvan' by noted writer Kalki.
Singer dies on stage: After KK, another singer's health deteriorated while singing on stage, died
Latest Bollywood News