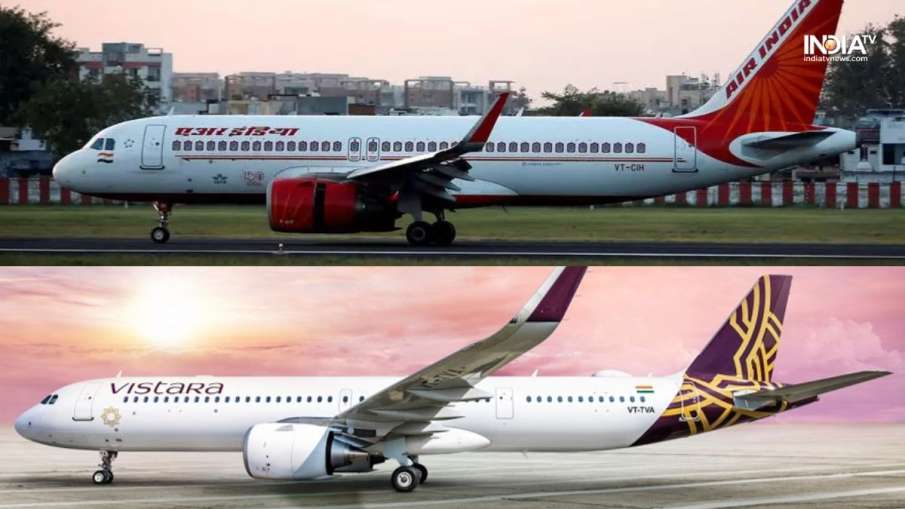 Air Traffic: India's domestic air passenger traffic grew 25 percent year-on-year to 12.1 million in July 2023, the Directorate General of Civil Aviation (DGCA) said on Monday. The number of domestic air passengers in July 2022 was 97.05 lakh. Budget carrier IndiGo carried 76.75 lakh passengers to their destinations in July this year. The company's market share was 63.4 percent in the month under review. Tata Group-owned Air India served a total of 11.98 lakh passengers in July, ranking second. The company's market share was 9.9 percent.
What does the report say?
According to the data, Vistara carried 10.20 lakh domestic air passengers last month with a market share of 8.4%. Vistaar is a 51:49 joint venture between Tata Sons and Singapore Airlines. AirAsia India, a subsidiary of Air India, now known as AIX Connect, served 9.01 lakh passengers on domestic routes. The company's market share was 7.5 percent in the month under review. Akasa Air carried 6.24 lakh passengers and SpiceJet 5.04 lakh passengers during this period.
The government is working rapidly to expand air travel.
The Government of India did not allocate money for approval of 50 new airports in this budget. The focus of the government is to provide air connectivity to every citizen of the country. Union Civil Aviation Minister Jyoti Radtia Scindia said the government plans to connect 21 more airports in the country with the 'Krishi Udaan' scheme for speedy air transport of perishable agriculture, horticulture and fishery products. can be ensured. Scindia was speaking to the media after attending the ongoing meeting of Deputy Chiefs of Agriculture under India's G20 presidency in Indore. Currently, at least 31 airports in the country are connected to the Krishi Udaan scheme. I am in discussions with the Ministry of Defense to include 21 more airports in this scheme.
Also Read: Investors increasingly active in passive funds, return option craze from India to US
Latest business news.