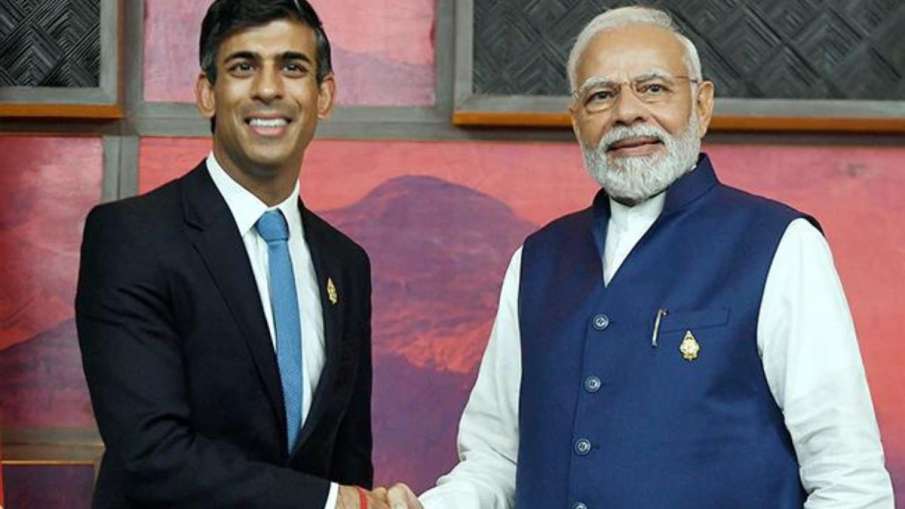 Expectations for the conclusion of the long-delayed Free Trade Agreement (FTA) between India and the UK have now risen. Both countries have made significant progress on the FTA since Rishi Shankar became Prime Minister. Now India and Britain have almost reached an agreement. It can also be estimated from the fact that an agreement has been reached between the two countries out of 26 points.
Talks on the proposed Free Trade Agreement (FTA) between India and the UK have made "substantial" progress and India is trying to resolve the pending issue. Disclosing this on Monday, a senior official said that pending issues would be discussed in high-level meetings between the two countries this month. Currently, the 12th round of FTA negotiations between the two countries is ongoing here. Commerce Secretary Sunil Barthwal said the 11th round of talks in London was very intense and many issues were agreed upon.
An FTA deal could happen soon.
Negotiations on 19 of the total 26 chapters of the proposed FTA have been completed. A separate treaty on investment (Bilateral Investment Treaty) is being negotiated between India and the UK. "There are only a few issues left now," he said. The UK team is coming to India during the Trade and Investment Working Group (TIWG) meeting (in Jaipur) and we hope to finalize the remaining issues, so negotiations for the agreement can be completed soon. language)
Also read this
It is difficult for climbers from all over the world to reach the top of Mount Everest, Nepal has taken this decision
A strong explosion in a hotel in eastern Afghanistan, 3 people were killed and 7 injured
Latest world news.