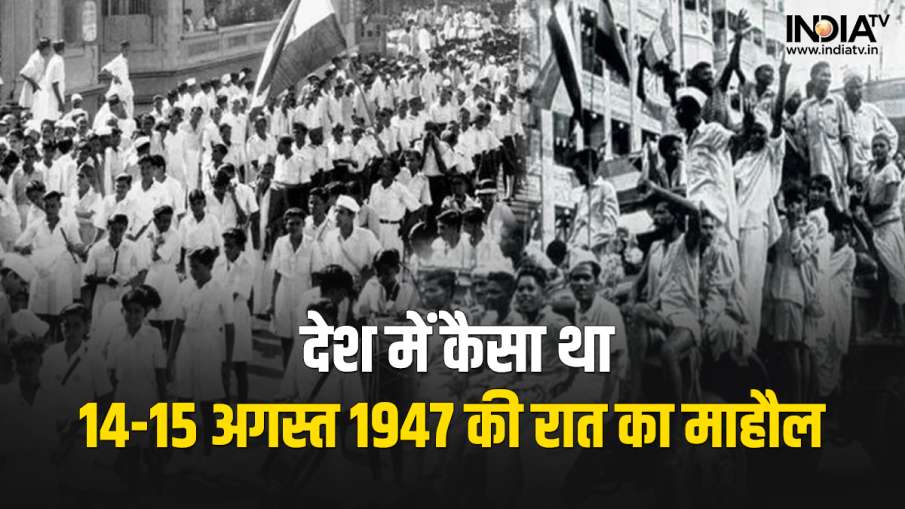 India is celebrating its 77th Independence Day. On August 15, the tricolor flag will be hoisted at various places across the country. Meanwhile, the brave sons of Mother India who sacrificed their lives for the freedom of the country will be remembered. But do you know when and under what conditions India got independence? What happened between 14th and 15th August when we got independence? In this article we are going to tell you the story of the night between August 14 and August 15.
What happened on the night of August 14-15?
The famous authors Dominique Lapierre and Larry Collins in their book 'Freedom at Midnight' have written about the midnight of August 14, 1947 that 'British flags flying in military barracks, government offices, private houses etc. were taken down everywhere. was going . When the sun went down on August 14, the Union Jack left the flag across the country. so that they may secretly become a thing of the past in Indian history.' Let us tell you that since the morning of August 14, the celebration started in the cities and villages of the country. People were reaching India Gate on bicycles, bullock carts etc. Meanwhile, the national anthem was echoing everywhere.
Nehru hoisted the tricolor on 15 August
The British gave independence to India on the intervening night of 14-15 August. Meanwhile, outside the Constituent Assembly building, it was raining from the midnight sky. Thousands of Indians from all over lived in this building. They were soaking wet but the thrill of freedom was thrilling to them. Meanwhile, Jawaharlal Nehru announced independence. This event was wonderful. Nehruji was in cotton Jodhpuri pajama and bandi. At that time, Vallabhbhai Patel was present in a white dhoti. The swearing-in ceremony continued till three in the night, after which some people went to their homes. The next morning, 15 August 1947, Jawaharlal Nehru hoisted the Indian tricolor in place of the Union Jack at the Red Fort.