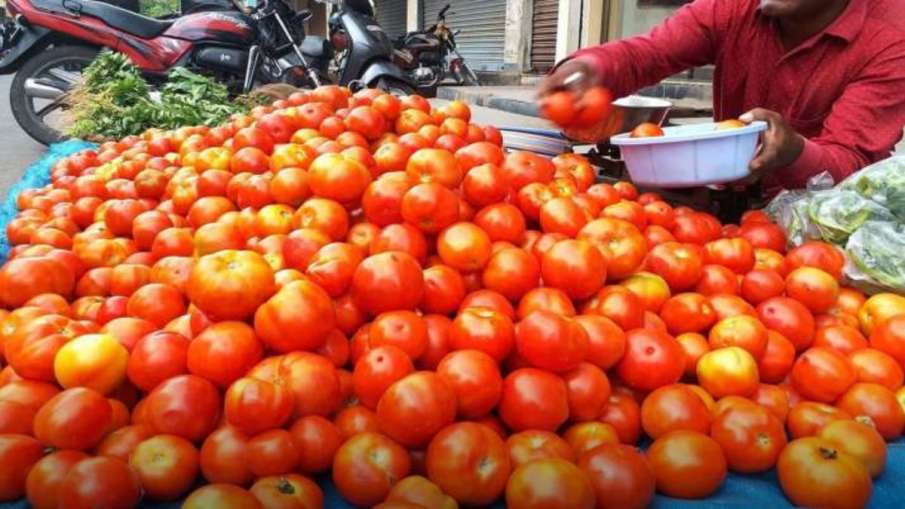 Tomato Price in Delhi: The Center on Monday directed cooperatives NCCF and NAFED to sell tomatoes at a reduced rate of Rs 50 per kg from Tuesday in view of the drop in prices in the wholesale markets. Since July, both NCCF and NAFED have been selling tomatoes at subsidized rates from the Ministry of Consumer Affairs in Delhi-NCR, Uttar Pradesh, Rajasthan and Bihar to increase domestic availability and control price hikes. are Initially, the ministry had asked the two cooperatives to sell tomatoes at a subsidized rate of Rs 90 per kg and later reduced the price to Rs 80 per kg. Apart from this, the price has been reduced to Rs 70 per kg.
Tomatoes will be available at lower prices in these states.
The fresh cut of Rs 50 per kg will further benefit consumers, the ministry said in a statement. A total of 1.5 lakh kg of tomatoes have been procured so far by the two cooperative societies, which are continuously being disposed of to retail consumers in major consumption centers of the country. These locations include Delhi-NCR, Rajasthan (Jaipur, Kota), Uttar Pradesh (Lucknow, Kanpur, Varanasi, Prayagraj) and Bihar (Patna, Muzaffarpur, Arah, Buxar). In the past few days, the National Cooperative Consumer Federation of India (NCCF) has deployed its mobile vans at 70 locations across Delhi and 15 locations in Noida and Greater Noida to monitor the quantity of tomatoes supplied to retail consumers. What is the significant increase?
This platform will help.
In addition, NCCF is retailing tomatoes through the Open Network for Digital Commerce (ONDC) platform. NCCF and National Agricultural Cooperative Marketing Federation of India Limited (NAFED) are procuring tomatoes from markets in Andhra Pradesh, Karnataka and Maharashtra for simultaneous disposal in major consumption centers where in the last one month The highest increase was recorded in retail prices. According to data released by the ministry, the all-India average price of tomato has declined from Rs 9,671 per quintal on July 14 to Rs 9,195 per quintal on Monday. Heavy rains in major growing centers have put tomato prices under pressure, leading to supply problems.
Also Read: Investors increasingly active in passive funds, return option craze from India to US
Latest business news.