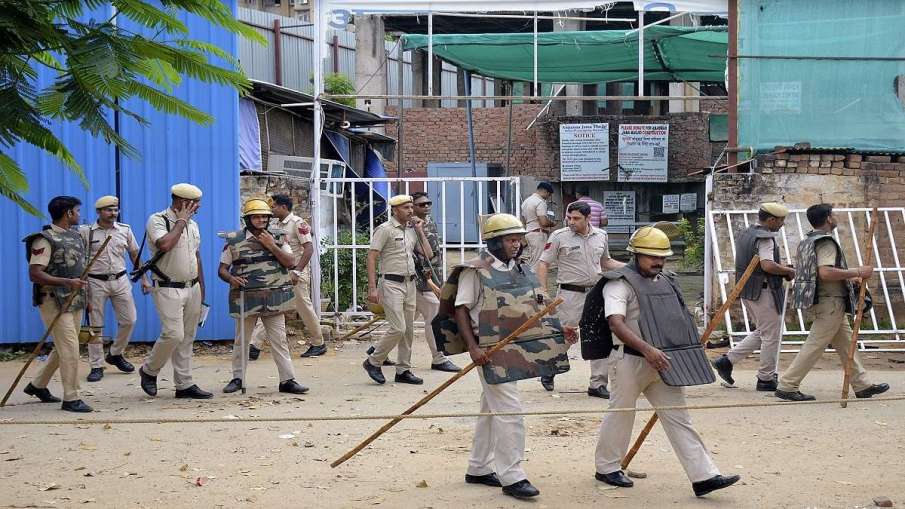 Administrative action is ongoing in connection with the July 31 violence in Noh, Haryana. Meanwhile, the Noah police have arrested Bajrang Dal activist Butu Bajrangi for making a provocative speech on Tuesday. Police arrested Batu Bajrangi from his house in Faridabad. Police have arrested Batu Bajrangi after investigating the torture case.
Batu Bajrangi is pretending to be Gorakhsha.
An FIR was registered against Batu Bajrangi at Dubwa Police Station in Faridabad, Haryana on August 1, a day after the Noah violence. The violence that started in Noah had also engulfed Gurugram and neighboring districts. On July 31, Batu Bajrangi made a provocative speech while leaving Faridabad ahead of the Brijmandal Shobhayatra. Batu Bajrangi calls himself Goraksh.
This time it has been applied to Batu Bajrangi.
A case was registered against Bittu Bajrangi on the complaint of ASP Usha Kundu. These sections 148, 149, 332, 353, 186, 395, 397, 506, 25, 54, 59 have been imposed on Batu Bajrangi in Noah torture case. Case number 413 was registered in Noah Sadar police station. Butto Bajrangi has been arrested in this case. In the FIR in which Butto has been arrested, provisions such as rioting, violence, intimidation, obstructing official work, obstructing a public official from duty and causing harm with a deadly weapon have been mentioned.