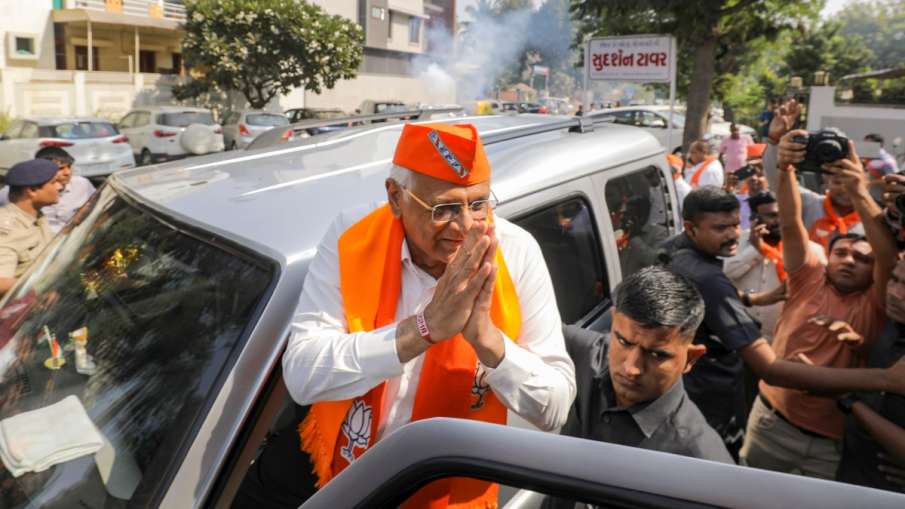 Gujarat Chief Minister Bhupendra Patel on Tuesday appealed to the people to change 'Amrit Kaal' to 'Kartaviya Kaal' and resolve to make India a self-reliant and developed nation by 2047. Patel unfurled the national flag at a function in South Gujarat's Valsad district on the occasion of the 77th Independence Day. During his address at the event, Chief Minister Patel highlighted the achievements of his government, saying that it has been able to achieve the target of zero casualties during Cyclone Baparjoy.
CM spoke on storm Baparjoy.
The Chief Minister further said that the present government of Gujarat had shifted one lakh people to safe places in due time during Cyclone Baparjoy. He said that India's development journey has entered the immortal age. Let us all pledge to change 'Amrit Kaal' to 'Kartavya Kaal' and make India a self-reliant and developed country by 2047. The CM said that Prime Minister Narendra Modi's commitment to uproot the colonial mentality should be implemented.
BJP state president's appeal
Bharatiya Janata Party (BJP) state president CR Patil hoisted the tricolor at the state party headquarters 'Kamalam' in Gujarat's capital Gandhinagar and appealed to every citizen to pledge to take the country forward. State Congress president Shakti Singh Gohal unfurled the flag at the party headquarters in Ahmedabad in the presence of state party leaders.
Independence Day was celebrated with enthusiasm.
People across Gujarat celebrated Independence Day with great pomp and several residential and commercial buildings were decorated with the tricolor. Many public and private institutions and companies celebrated Independence Day by hoisting the flag. Programs were also organized in several residential societies. Meanwhile, a large number of students participated in Independence Day programs in schools and colleges of the state.