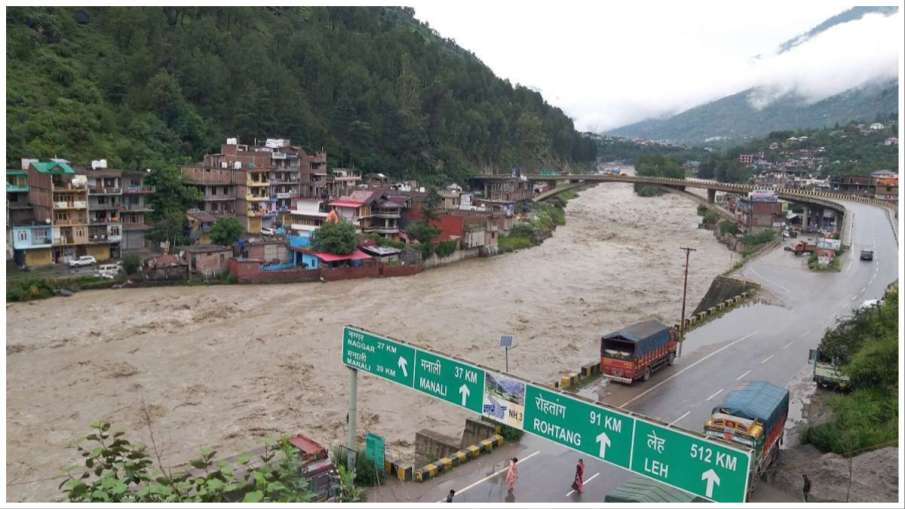 Rain wreaked havoc in Himachal Pradesh on Monday. Due to the rains, 50 people have died so far. Among the dead, 14 in Mandi district, 12 in Shimla, 10 in Solan, 4 in Sirmur, 1 each in Hamirpur, Kangra and Chamba. Some people are still trapped under the rubble in Shimla and Solan, and rescue efforts are underway. Let us know that earlier on Sunday night, two houses were washed away due to cloudburst in Solan.
The death toll in Himachal rose.
A police official said Sunday's cloudburst has rescued people, while seven others were killed in Jadon village. On one hand, the rains have wreaked havoc in Himachal, on the other hand, the water level of the Ganga river is continuously increasing in Uttarakhand. Let us know that earlier the news of the death of two children was revealed in Solan district. BJP president JP Nadda has spoken to Himachal Pradesh CM Sukhwinder Singh Sukhu and state BJP president Rajeev Bandal and inquired about the damage caused by landslides and cloudbursts.
JP Nadda talks to Sukhwinder Sukhu.
BJP president JP Nadda has assured that all possible help will be provided to the state. Director General of Police (DGP) Ashok Kumar has appealed to all people not to go to hilly areas due to heavy rain alert. "The Meteorological Department has issued a red alert. There has been heavy rainfall since August 12, especially in Garhwal region. Roads are blocked at all places and police and SDRF teams are on alert," the DGP said.
Latest India News