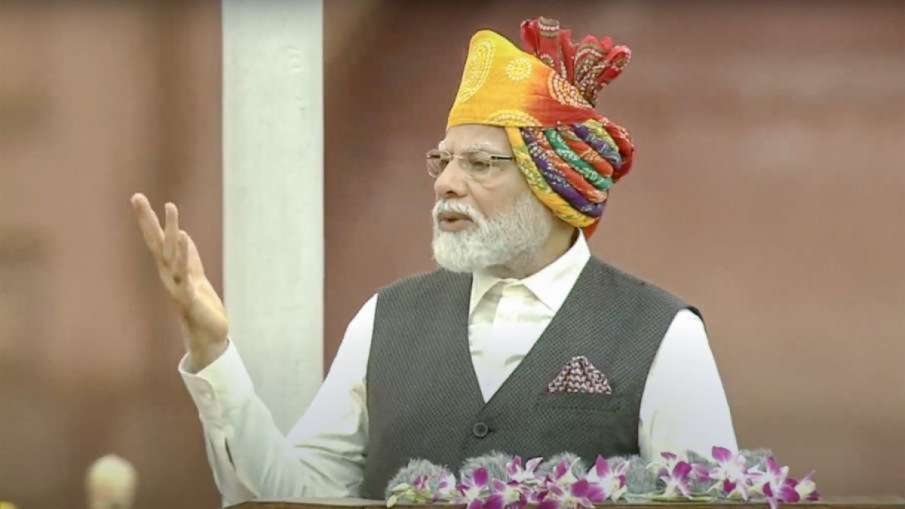 On the 77th Independence Day, PM Modi addressed the countrymen from the ramparts of the Red Fort today. The PM also mentioned the violence in Manipur in his address. The PM told the public that peace is returning to caste violence-hit Manipur. The Prime Minister urged the people of Manipur to follow the path of peace to find a solution to their problems.
Peace is the solution
PM Modi in his address from Red Fort said that news of peace has been coming from Manipur for the past few days. He said that the central and state governments are making every possible effort to find solutions to the problems of the state. The PM said that the country should continue the festival of peace that the people of Manipur have been maintaining for the past few days. This peace will lead to a solution.
Manipur's pain is also in Maharashtra.
In his address, the PM said that during the period of violence in Manipur, many people had to lose their lives, the honor of mothers and daughters was played with. The state and the central government are working hard together to solve these problems and will continue to do so. The PM said that when we talk about the unity of the country, it means that if there is an incident in Manipur, there is pain in Maharashtra. If floods occur in Assam, Kerala becomes restless. He said that whatever happens in any part of India, we feel the same.
Daughters should not be oppressed.
On the violence in Manipur, PM Modi said that the daughters of the country should not be oppressed, it is our social and family responsibility. It is the responsibility of all of us as a country. He said that the central government has deployed paramilitary forces to control the violence in Manipur.
Also Read – Average age of Indians 32 years, poverty and famine everywhere, know how much the country has changed from 1947 to 2023
Also Read: Bhupesh Baghel hits out at PM Modi, says big things on nepotism
Latest India News
Independence Day 2023