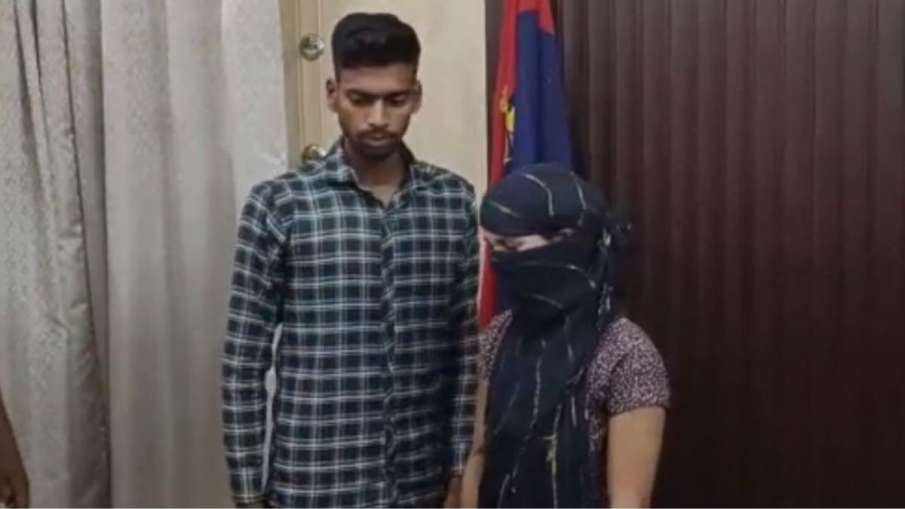 Moradabad: In Uttar Pradesh, murders are continuously increasing. Police try their best to control crime and criminals but they are also helpless. Police cannot be present everywhere and criminals are on the rise. While the police solve one murder case, 10 more murder cases come to light. In this regard, Moradabad Police of UP has solved such a case of murder, which everyone has been surprised to know.
The police have solved the mystery of the murder.
Moradabad Police has solved the mystery of the body found on August 12 in Khanpur of Bhojpur. Police said that the unidentified body has been identified as Vicky. When the police investigated the case, many shocking things came to light. Vicky was killed by Rekha, a woman from the same area, along with her lover Akash. Rekha calls Vicky to a secluded place and Akash, who is nearby, shoots Vicky with a 315 pistol and leaves the body lying there.
The lovers belonged to another community.
Police said girlfriend Rekha along with her boyfriend Akash killed her second boyfriend Vicky. He said that while Vicky was from the SC community, Rekha and Akash were from the Sini community. Also, Rekha is already married. After arresting the accused woman and her lover, the SSP himself has disclosed this. Both have been sent to jail.
Report – Rajeev Sharma
translation