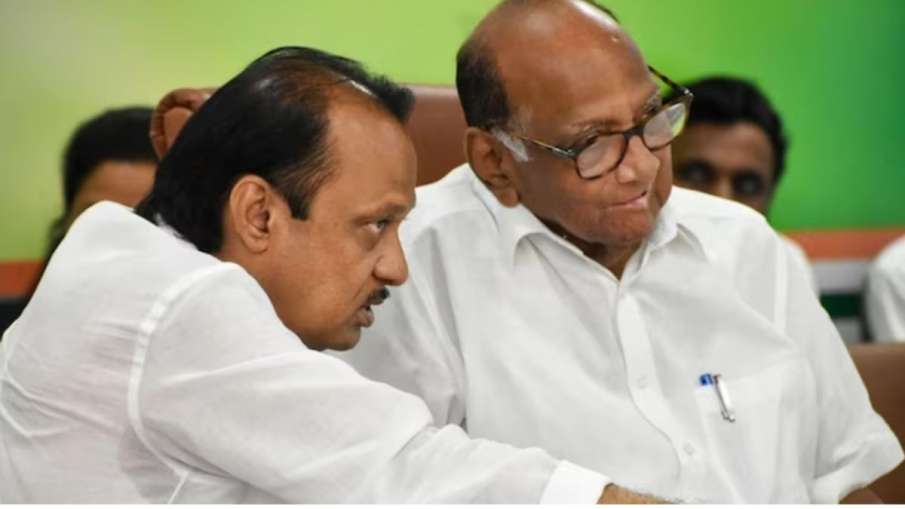 Sharad Pawar's Nationalist Congress Party (NCP) has split into two factions after Ajit Pawar blew the whistle on the coup. Ajit Pawar joined the Shinde government of Maharashtra and became the Deputy Chief Minister of the state. However, the meeting between Sharad Pawar and Ajit Pawar is still going on. The two leaders had a secret meeting in Pune a few days ago, leading to speculations that the Ajit Pawar faction and the Sharad Pawar faction would reunite. There was also talk of Ajit Pawar reuniting with Sharad Pawar amid speculations about the two leaders meeting again and again.
Shiv Sena Thackeray faction and Congress vigilant
during this, Sharad Pawar And the Congress and Shiv Sena (UBT) are worried about Ajit Pawar's frequent meetings. According to sources, although Sharad Pawar has been openly saying that he will not go with the BJP, the way Sharad Pawar and Ajit Pawar are meeting frequently has alerted the Shiv Sena Thackeray faction and the Congress. . Congress and Shiv Sena (UBT) have started working on Plan B. Congress and Shiv Sena are mulling over the possibility of contesting the next elections without Sharad Pawar. In this context, initial round of talks have also taken place between the two parties. Maharashtra Congress state president Nana Patole has given complete information about the meetings between Sharad Pawar and Ajit Pawar to Congress National President Mallikarjan Kharge and former party president Rahul Gandhi.
Plan to start preparations on your own
Sharad Pawar and Ajit Pawar Congress and Shiv Sena (UBT), wary of the meetings between them, have planned to start their preparations for the upcoming 2024 Lok Sabha elections. In this regard, the Congress Core Committee meeting will be held tomorrow i.e. Wednesday in Mumbai, in which preparations for 48 Lok Sabha seats will be reviewed. Also, Uddhav Thackeray will also start the district-wise meetings for the Lok Sabha polls from tomorrow. Will hold a meeting with the leaders of 4 districts of North Maharashtra tomorrow in Matushree. The Congress says it will be gearing up for all 48 Lok Sabha seats, which should help it win the rest of the seats that would otherwise go to allies, if there is an alliance.
The three parties are not ready to trust each other.
The fact is that now the three parties of Maha Vikas Aghadi (MVA) are not ready to trust each other. They are talking about unity but if no unity is possible at the last minute then they are also preparing to fight alone. Uddhav Thackeray's Shiv Sena and the Congress feel that Sharad Pawar can take a big decision anytime. In such a situation both the Congress and the Shiv Sena would fight together, there was a quick discussion the day before yesterday, when Nana Patole met Uddhav Thackeray at Matushree, Sanjay Raut was also present.