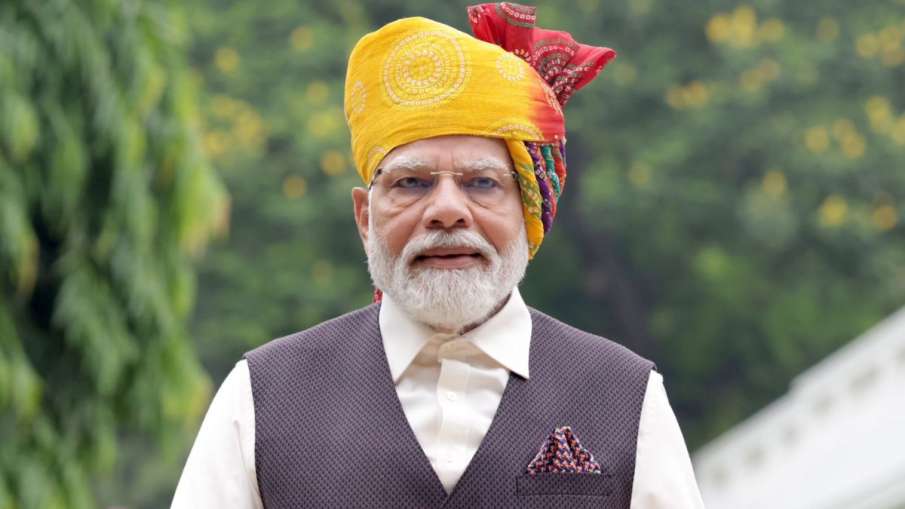 New Delhi: The country is celebrating its 77th Independence Day today. Prime Minister Narendra Modi unfurled the tricolor for the 10th time in a row from the ramparts of the Red Fort. Will address the nation. This time the tricolor was saluted with the indigenous 105 mm field gun. PM Modi's address ahead of the 2024 Lok Sabha elections could be very special. Tight security arrangements have been made in every nook and corner of the capital. Close monitoring is being done through CCTV. The Guyana Path has been decorated with flowers and G-20 logos for this national celebration.
Stay connected with this page for quick updates about Independence Day.
Latest India News
Live Updates:

Independence Day 2023 Live Updates

Refresh.
August 15, 2023
7:26 AM (Actual)
Posted by Neeraj Kumar

August 15, 2023
7:18 AM (actual)
Posted by Neeraj Kumar

August 15, 2023
7:09 AM (actual)
Posted by Neeraj Kumar

August 15, 2023
7:08 AM (actual)
Posted by Neeraj Kumar

August 15, 2023
6:50 AM (actual)
Posted by Neeraj Kumar

August 15, 2023
6:47 AM (actual)
Posted by Neeraj Kumar