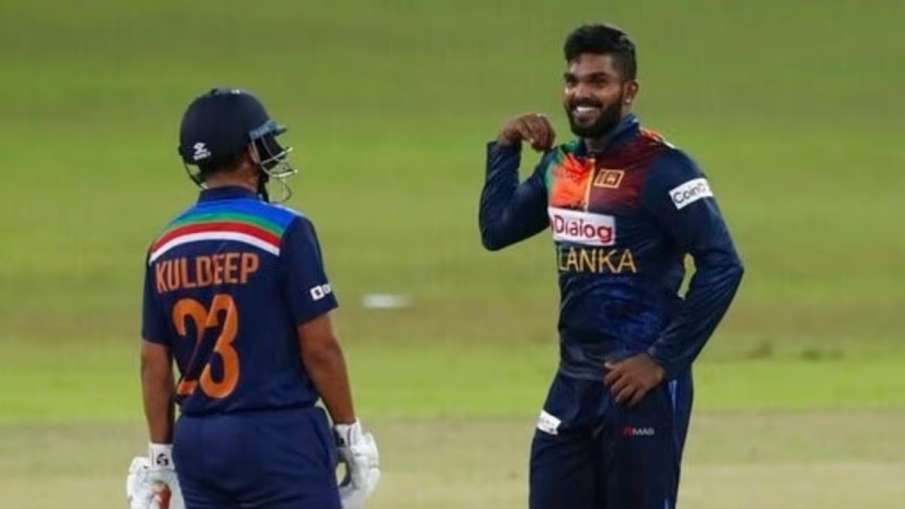 Sri Lanka's star all-rounder Venendu Hasaringa has retired from his international Test career. Hasaringa played four Test matches in the longest format of the game before calling it quits. He took four wickets in his Red Ball career and scored 196 runs with the help of a half-century.
Debuted in 2020.
The league-break bowler made his Test debut in December 2020 against South Africa at Centurion. Their last match was in Palikele in April 2021. Hasranga is one of the best spin bowlers in the world in white-ball cricket, especially in T20Is. He was a key player in Sri Lanka's stunning victory in the Asia Cup 2022. He took 9 wickets in 6 matches and became the second highest wicket-taker in the tournament after India pacer Bhuvneshwar Kumar (11).
Did a great job in the World Cup.
Hasringa also took the most wickets in the T20 World Cup 2021. He took 16 wickets in 8 matches for Sri Lanka. Also, in the World Cup 2022, he took 15 wickets in 8 matches. In the recently concluded ODI World Cup Qualifier in Zimbabwe, he took 22 wickets in just 7 matches. In the final of this tournament, the Sri Lankan team won the trophy by defeating the Netherlands. Hasanga's role is going to be very important in the upcoming Asia Cup and World Cup as well.
Latest Cricket News.
(Tags translation cricket