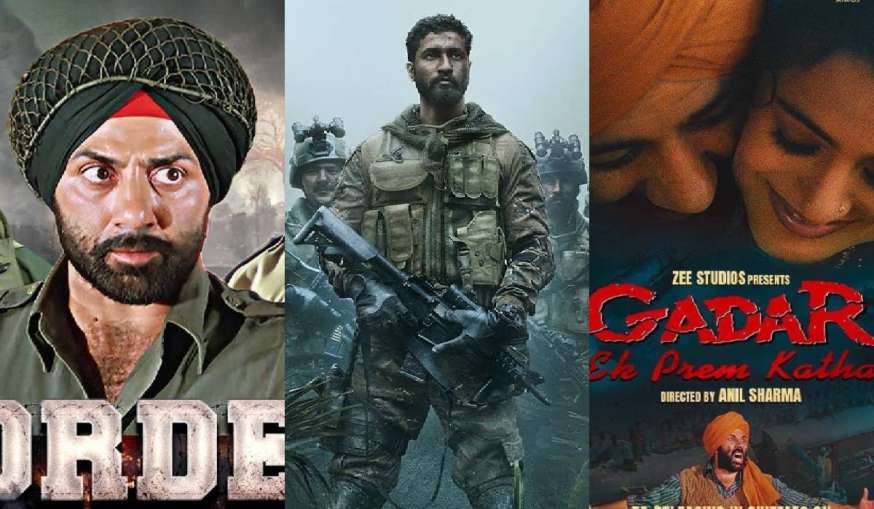 Indian people are celebrating 77th Independence Day today. Everyone is full of excitement on this occasion. On this occasion, many patriotic films are being aired on TV channels. In this case, you don't need to go out. You can celebrate Independence Day with the best Bollywood movies at home. The films will be aired on various TV channels. You can enjoy movies right after Prime Minister Narendra Modi's speech from Red Fort.
On the occasion of Independence Day, we have brought you a complete list of which patriotic movie is going to air on which channel. Along with the TV channel, when these movies will be telecasted, this information is also included in the list.
Complete list of patriotic movies
Tanhaji: 6.45 pm
Border – 9.16 am
Pathan – 12.54 hrs
Singham – 8.05 hrs
Tango Charlie – 11.03pm
Sultan – 9.37 am
Chak De India, 4.19 pm
Swaraj – 11 am
Karma – 1 p.m
Satyagraha – 1.30 p.m
Orbital – 7.30 p.m
Army – 6.47 p.m
Surya Sepai – 9.50 am
Kranti Veer – 1.6 p.m
RRR – 6.59 pm
Karma – 12.15 hrs
Razi – 3.55 PM
Foreigners – 6.45 pm
Mission Majnu – 10.30 pm
Also read: These Bollywood actresses have a close relationship with the Indian Army, one's father has become a martyr for the country.
Dharmendra could not control himself, got emotional seeing the four children together, shared the video and spoke his heart out.