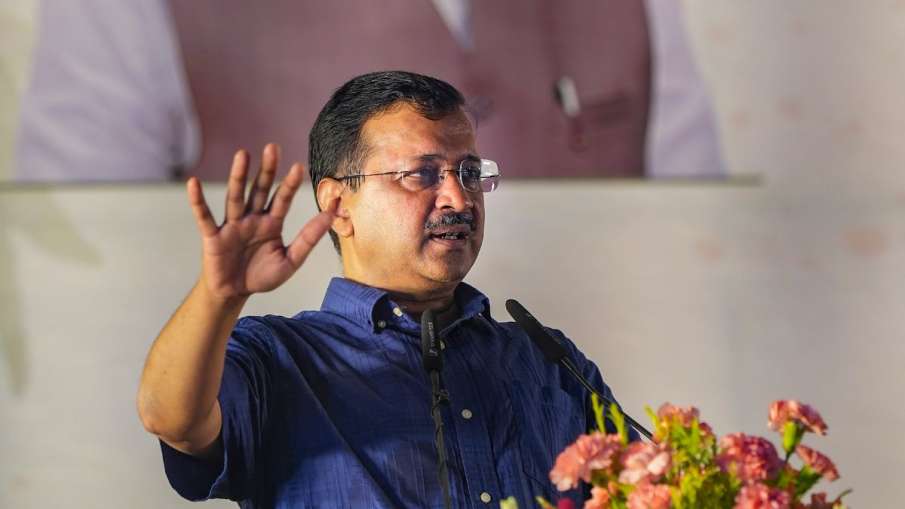 New Delhi : Delhi Chief Minister Arvind Kejriwal said in his Independence Day address that the country will become a world leader only by providing good education and controlling inflation, not by making speeches. Kejriwal congratulated countrymen on Independence Day and saluted freedom fighters. He said in his speech – My dream is not to end poverty, this slogan has been given for many years, I want to make every poor person rich. Mere speech will not make a country Vishwa Guru, it will make children Vishwa Guru by giving good education.
Manipur is burning.
Kejriwal said – Today I am sad that Manipur is burning. In Manipur people of one community are torturing another community, in Haryana also one community is fighting with another community. Who benefits from this? If brother fights with brother, how will India become world guru? There are four brothers in a family, if all four fight with each other, how will the family progress?
Kejriwal said that there was flood in Delhi a few days ago, all Delhiites faced it together with Delhi and central government. We provided all possible help to the victims.
How will the country develop without electricity?
He said – today there is no electricity for 7-8 hours in many states of the country. How will the country develop if there is no electricity for 24 hours in the country? Our country has a power generation capacity of 4.25 lakh MW and the peak power demand in the country is only 2 lakh MW. The fee is not even electricity, what is the reason? Mismanagement, corruption. This was the situation in Delhi earlier, but today there is no electricity in Delhi. The situation was the same in Punjab earlier, but it has been a year since our government came to power, now there is no power cut in Punjab either.
I started giving free electricity in Delhi.
Kejriwal said that within 2 to 3 years, 24 hours electricity can be provided throughout the country. I started giving free electricity in Delhi, also started giving free electricity from Punjab, some people made fun of us. If 200 units of electricity are to be waived in the entire country, then one and a half lakh crores will be required for it. I have read in newspapers that 1.5 lakh crore rupees of only 2 industrialists were waived off. Now the country has to decide whether to waive everyone's electricity bills or the industrialists' money.
Apart from Delhi, the condition of government schools in other states is poor.
17 crore children of the country study in government schools, all except Delhi are in poor condition. Within 5 years all government schools in the country can be good. Talking about a project. 6 lakh crore rupees will have to be spent to repair all government schools in the country. It is not a big amount for the children of the country. Only 1.25 lakh crore will have to be spent every year. It is like shouting for the country. At present all the state governments and the center spend only that much. Just stop corruption.
10 thousand crores are required for 1 lakh neighborhood clinics.
Only 10 thousand crores are needed to open 1 lakh neighborhood clinics in every corner of the country. A survey has just come that inflation is the lowest in Delhi. Only 2 percent. While in the country it is 6 percent. And that's because we provide all the facilities for free. If this facility is provided free of charge across the country, imports from across the country will end. 12 lakh crores of industrialists were waived off in the last few days.
Latest India News