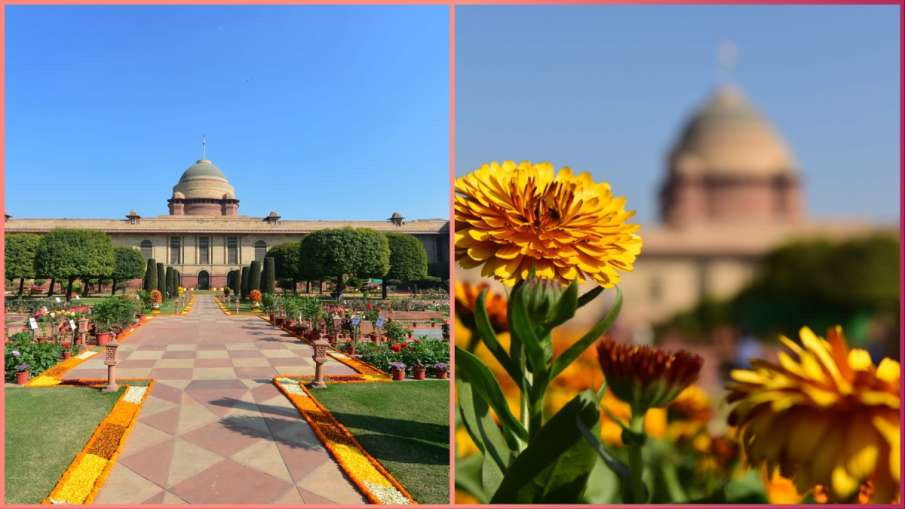 Reopening Amrit Bagh: Amrit Udayan i.e. Mughal Garden has opened once again. Earlier it was open only in the month of March but now it has been opened for general public in this season. Where we used to see spring colors here in March, now we can see spring colors here. We inform you that it will start from August 16 for tourists and will continue till September 17, 2023. Spread over a sprawling area of ​​15 acres, Amrit Udayan is built in the Rashtrapati Bhawan Parishad. Originally, it consisted of East Lawn, Central Lawn, Long Garden and Circular Garden. But now it has become more prosperous.
Many colors of nature in Amrit Bagh
In Amrit Bagh you can see the nature and all its trees and plants. During the time of former presidents Dr. APJ. Under the leadership of Abdul Kalam and Shri Ram Nath Kovind, some gardens have been developed here, such as Herbal-I, Herbal-II, Tactile Garden, Bonsai Garden and Arogya Van. Apart from this, Bal Vatika and Spiritual Garden have also been prepared for the visitors. Apart from the gardens, visitors can also see various exhibits of flora and fauna in and around the Rashtrapati Bhavan.
Hariyali Tej 2023: From sarees, sandals to jewellery, these markets in Delhi are the cheapest to shop for Hariyali Tej.
Best time to visit Amrit Bagh
Amrit Bagh is open for tourists from 10 am to 4 pm. Entry is from Gate No. 35 of Rashtrapati Bhawan near North Avenue. It will be open exclusively for teachers to celebrate Teachers' Day on September 5.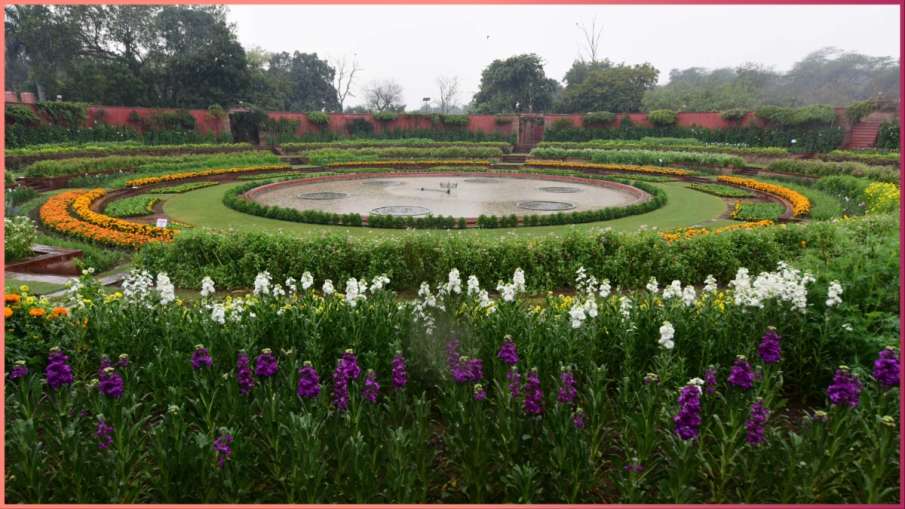 Amrit Adyan
Amrit Bagh is closed on Mondays.
Amrit Bagh is closed on Mondays for maintenance and cleaning. Also you can visit here on any other day. For this you have to go to Patel Chowk or Central Secretariat Metro Station and from there you can walk to Rashtrapati Bhavan.
INDEPENDENCE DAY 2023: Get peace of mind for a few moments on this Independence Day, visit Sabarmati Ashram at Bapu's home.
Rashtrapati Bhavan Online Booking – Amrit Udayan Online Ticket Booking
You can book online to visit Amrit Bagh by visiting https://visit.rashtrapatibhavan.gov.in/visit/amrit-udyan/rE. Here you have to fill your details and book the ticket. So, if you haven't been able to visit the Mughal Gardens or say Amrit Bagh, you can go here this time.
Latest lifestyle news.