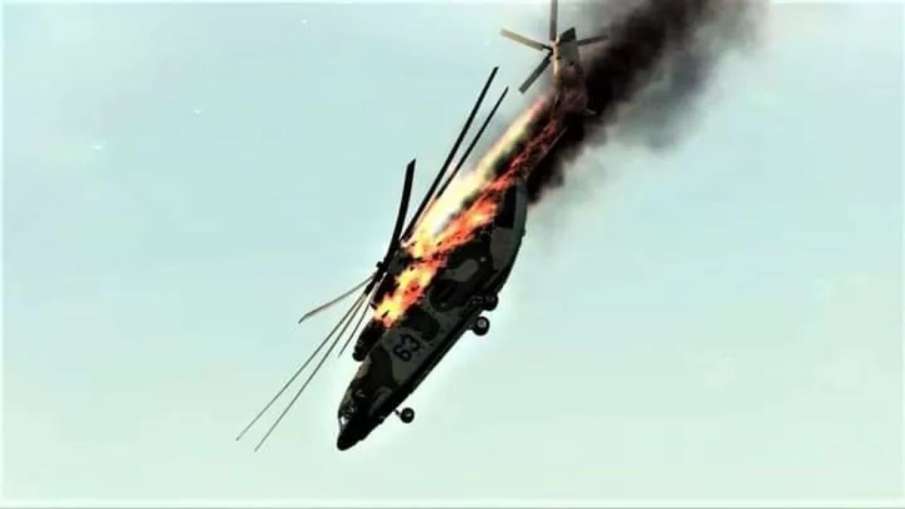 Bandits shot down a Nigerian military helicopter. It is reported that many soldiers have been killed. The helicopter crashed after being attacked by bandits. According to reports, a military helicopter crashed in the north-central region of Nigeria after gunmen opened fire, killing all on board. Eyewitnesses gave this information on Wednesday. However, the death toll has not been reported yet. The incident took place on Monday when helicopters were sent to rescue army personnel after another attack.
Nigeria's air force said the Mi-171 helicopter was "on a casualty evacuation mission" in Niger state, one of the states worst hit by bandit attacks. The Air Force said that the cause of the accident is being investigated. The details of casualties in this incident have not been given. Residents of the area told The Associated Press that bandits targeted a helicopter in the state's Shiro district when it was carrying soldiers wounded in another attack. Bandits, mostly former herdsmen, have taken up arms after decades of conflict with farming communities over limited access to land and water.
Nigerian President Bola Tinubu expressed his condolences.
Nigerian President Bola Tinubu expressed his condolences to the victims in a statement on Tuesday night. Videos from the scene show bodies scattered around charred parts of the helicopter. The gunmen seem to have used sophisticated weapons. Bangida Kudodo, a Shiro youth leader, said the helicopter came under fire. He said that at least 20 army personnel were killed in the accident during the first attack and the subsequent rescue operation. "The gunmen have taken our people hostage," Kudodo said. Now they are occupying the village. Another resident, Sameela Samu, said the attack was led by Dogo Gade, a gang leader who has been on the run for years. (AP)
Also read this
Former US President Donald Trump convicted in serious crimes and fraud case, will he go to jail now?
Big consignment of tomatoes from Nepal, now four times cheaper, know the price
Latest world news.