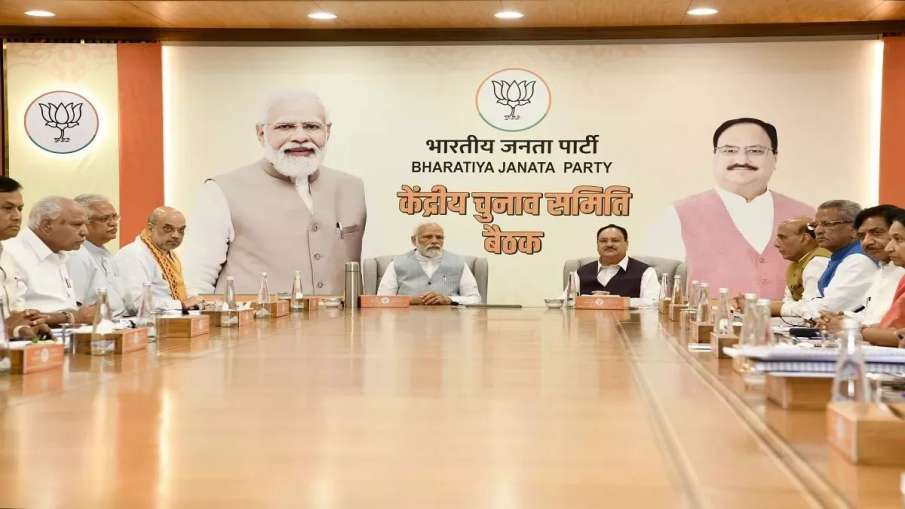 New Delhi: Assembly elections are due later this year in Rajasthan, Madhya Pradesh, Chhattisgarh, Telangana and Mizoram. The parties have started preparations for these elections. Although the Election Commission has not made any announcement about them yet, it is believed that the government will be formed in these states before the new year. Keeping these elections in mind, the Bharatiya Janata Party has also started finalizing its preparations. In this regard, a big meeting is being held at the party's central office on Wednesday.
These things will be considered in the meeting.
The Central Election Committee meeting will be held this evening at the party headquarters in Delhi. All 15 members including Prime Minister Narendra Modi, Union Minister Rajnath Singh, Amit Shah and BJP President JP Nadda are expected to attend the meeting. According to the sources, the work done so far in the electoral states will be discussed in this meeting. Along with this, the party will also discuss its weak points in this meeting and prepare a strategy to strengthen them.
Party campaign will also be discussed.
Along with this, strengthening of the party in weak seats will also be discussed in this meeting. In the meeting, there is a possibility of discussing the selection of candidates and the election strategy. It is being told that the first list of candidates has reached the party high command. The names are yet to be finalized but are sure to be discussed. Along with this, the campaign being run by the party in these states will also be reviewed in this meeting.
Also read-
Vrindavan crash video out, stampede, screams as balcony collapses
Latest India News
(Translation from tags) Bharatiya Janata Party