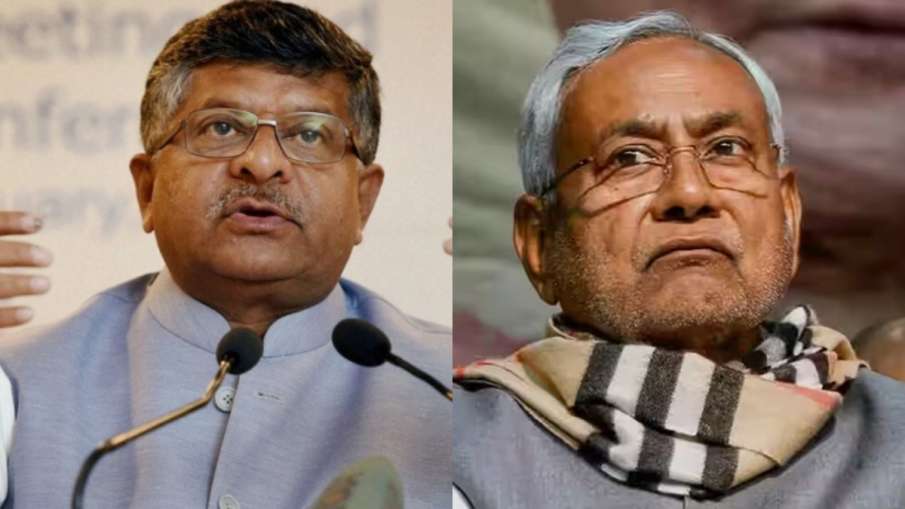 Bihar Chief Minister Nitish Kumar has reached Delhi on Wednesday. Nitish is likely to meet some leaders of the opposition alliance of India's parties here. Ahead of the opposition meeting in Mumbai on August 31 and September 1, there are many speculations about Nitish's visit to Delhi. It is believed that Nitish may be given a convener or some other role in the alliance. BJP has also targeted Nitish's visit to Delhi.
Only PM Modi will come – Ravi Shankar
Criticizing Nitish's visit to Delhi, the BJP said it would not matter and PM Modi would return to power for a third consecutive term in 2024. Senior BJP leader Ravi Shankar Prasad said whether Nitish Kumar goes to Delhi or Mumbai, it doesn't matter. The BJP-led NDA will form the government again in 2024.
Nitish is not leaving the chair.
Ravi Shankar Prasad has claimed that Lalu Yadav has asked Nitish to go to Delhi and hand over the post of Chief Minister to Tejashwi. But Nitish is not ready to leave the chair. He questioned that Nitish Kumar is preparing for the Barat for 2024, but who is the groom of this Barat? Ravi Shankar Prasad said that people want a stable government and for that PM Modi is the only option.
Tributes were paid to former Prime Minister Vajpayee.
After reaching Delhi, Nitish Kumar paid homage to former Prime Minister Atal Bihari Vajpayee by reaching 'Sadeo Atal'. Remembering Atalji, Nitish said that he loved and respected him a lot. According to Nitish, Vajpayee ji gave him a lot of work, when Nitish became the CM, Vajpayee also attended his swearing-in ceremony. He can never forget this.
Nitish exposed – Sushil Modi
Reacting to Nitish Kumar's statement, former Deputy Chief Minister of Bihar Sushil Modi said that his statements are very contradictory. If they respect Atalji how can they say they don't respect other BJP leaders including our PM. Sushil Modi said let Nitish meet opposition leaders, it doesn't matter. Nitish has been completely exposed.
Also Read: Will Delhi Congress President Change? According to sources, Rahul and Kharge met the leaders.
Also read – Congress brahmin, BJP on new name of Nehru memorial, said – It is only Nehru-Gandhi family…
Latest India News
BJP Vs Nitish Ravi Shankar Prasad (T) Politics Hindi News