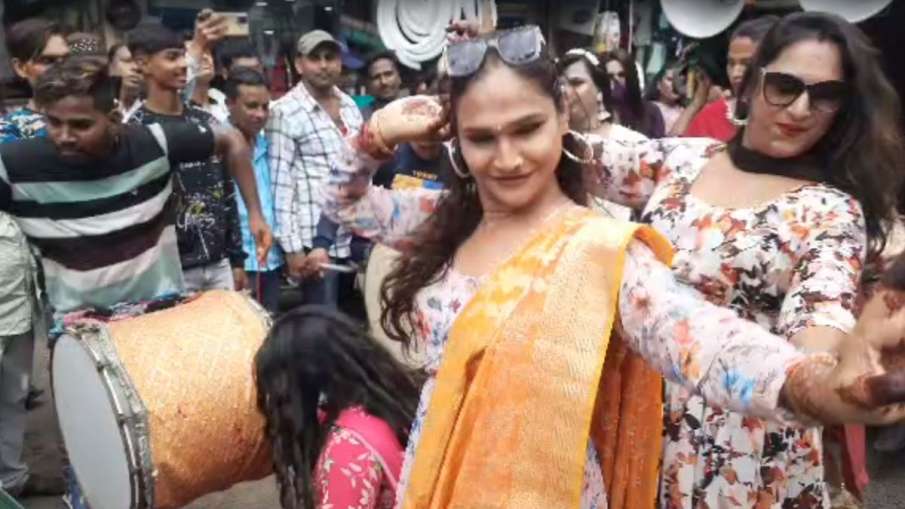 In Nagpur city of Maharashtra, the police administration was receiving continuous complaints due to the illegal gathering of transgenders in public places. Therefore, the police have now imposed Section 144 of the Criminal Code (CrPC) to prevent illegal gathering of transgenders for two months. The people of the city are very worried about transgenders dancing in public places, collecting money and entering marriage ceremonies without invitation.
They also commit obscene acts and physical attacks.
A Nagpur police release said that complaints have been received of eunuchs entering public places, traffic signals, people's homes, marriages and other functions uninvited, indulging in lewd acts and extorting money from citizens. , even threaten them. Commissioner of Police (CP) Amitesh Kumar said in the release that some citizens had to face abuse and bullying and physical violence at times for not complying with the demands of the transgenders.
Strict legal action will be taken in case of violation.
Due to the open agitation of transgenders in Nagpur, the Commissioner of Police has invoked Section 144 of CrPC to prevent their illegal assembly in Nagpur from 16th August to 14th October 2023. In case of any violation of the order, action will be taken under relevant provisions of Indian Penal Code, Maharashtra Police Act and other statutory provisions.
Earlier also Section 144 was imposed.
Even earlier, the administration had imposed Section 144 to prevent illegal gathering of transgenders in Nagpur city. The Nagpur Police Commissioner also invoked Section 144 of the CrPC between 17 February and 17 April 2023 to prevent gathering of transgenders in the city. Let us tell you that the Nagpur police have already registered an FIR against two groups of transgenders on charges of extortion.
Also read-