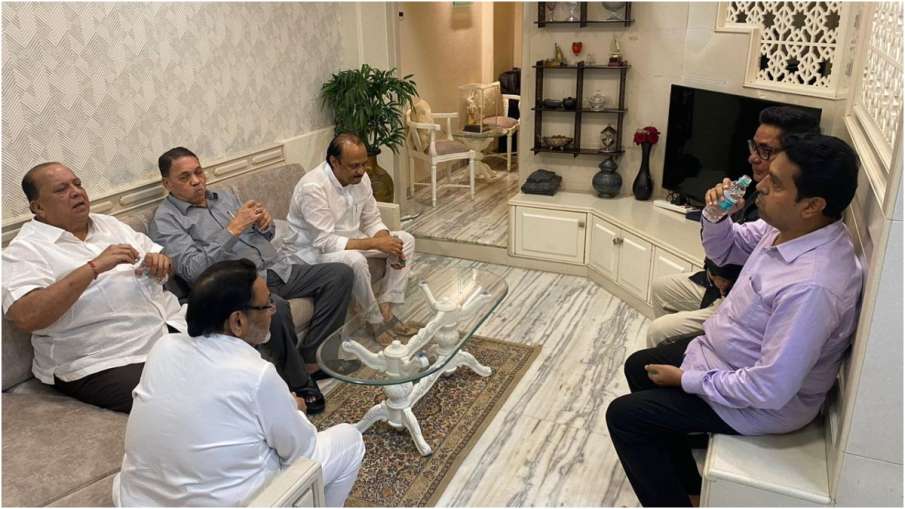 Maharashtra politics has been in turmoil for the past few days. After the split in the NCP, both Sharad Pawar and Ajit Pawar are busy strengthening their respective camps. Maharashtra Deputy Chief Minister Ajit Pawar arrived to meet Nawab Malik, who had recently returned from jail on bail. After the meeting between the two, there are speculations that Nawab Malik will go with Sharad or Ajit.
Malik stayed 1.5 years later
Nawab Malik was in jail since February 2022 in a money laundering case. He was arrested by the ED in a case related to the activities of Dawood Ibrahim and his associates. Recently, the Supreme Court granted him bail for two months on medical grounds. According to Malik, he is suffering from chronic kidney disease and other ailments.
Both factions celebrated
Both NCP factions celebrated after Nawab Malik's bail. Ajit Pawar's faction celebrated by distributing sweets and bursting firecrackers outside his party office. At the same time Jitand Ohad of Sharad Pawar camp distributed sweets and burst crackers along with his workers.
Anil Deshmukh also came to meet
Former Maharashtra Home Minister and Sharad Pawar faction leader Anil Deshmukh also reached Nawab Malik's house. Anil Deshmukh said that Nawab Malik is our old friend. I met him and inquired after his well-being, there was no political discussion. On the question of Sharad Ajith's secret meeting, Deshmukh said that Sharad Pawar will not compromise, he is not going anywhere.
Also Read – Congress said – NCP chief got offer, Rawat said – Ajit is not big enough to offer Sharad Pawar
Also Read- Administration worried about illegal gathering of transgenders, Section 144 had to be imposed, in this city they are doing obscene acts
(Tags Translation) Ajit Pawar