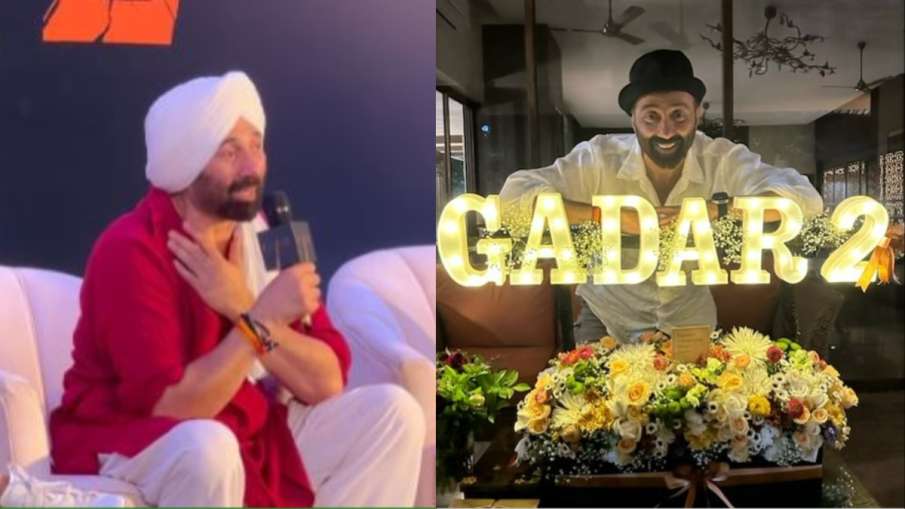 Bridge 2: Sunny Deol is called the action hero of the film industry and everyone is familiar with his two and a half kilo dialogues. Sunny Deol is one of the strongest actors in the industry. The film stars Ameesha Patel, Utkarsh Sharma and Samrat Kaur in lead roles along with Sunny Deol. Manish Wadhwa plays the role of the villain in this film. The film 'Gadar 2' has written a new record in the history of Hindi cinema on 15th August. A press conference was held for the success of 'Gadar 2', which was attended by Sunny Deol, Anil Sharma, Utkarsh Sharma, Shaktiman Talwar and the head of Zee Studio. The star cast of the film also revealed many secrets while talking to India TV.
Why is Sunny Deol afraid of Gaidar 2?
Talking to India TV, Sunny Deol said that he was very scared while making 'Gadar 2'. Because this film belongs to the people and Gadar 2 should also belong to the people. I have never found a story that I am comfortable with, but when I got the story of Anil Sharma's film 'Gadhar', reading the story made my eyes wet and within minutes I said yes to the film. Because the first decision is always the right one.
Anil Sharma revealed.
Anil Sharma says that when he took the film to the head of Zee Studio, he said that if this film does not work, it could be my last film.
Why did Sunny say that the film industry gives comfort to simple people?
Sunny Deol says, 'My father has given Hindi cinema hit after hit. There is no one in this industry whose films of every genre are played but no one promotes us so much, we are innocent people. We are satisfied but no one can remove us from people's hearts. We are and will remain connected to the people.
Bollywood is not a name.
Sunny Deol says, 'This country has always been the country of Hindi cinema. Nothing happens in Bollywood. Why is Hollywood and Bollywood not our culture? Why copy someone? I don't copy anyone. I don't even come prepared, I get emotional. I am also the director of the director. During this exclusive conversation, when Sunny was asked about her political life, she refrained from talking about 'Gadar 2'.
Also read-
Bigg Boss OTT 2: This time something never happened in Bigg Boss, contestant reveals secret
People trolled Shilpa Shetty on the flag hoisting video, the actress stopped speaking by telling her roles.
Latest Bollywood News.