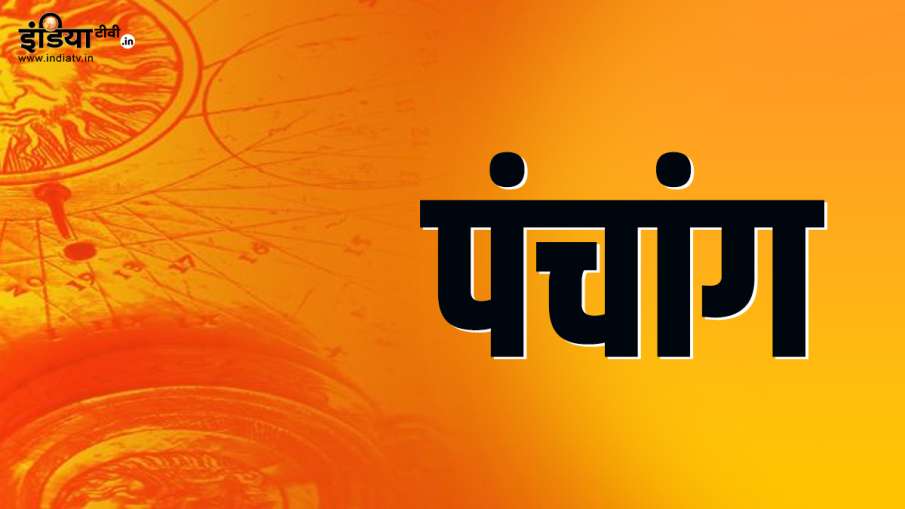 Panchang for August 17, 2023: August 17th is the Shravan form and Thursday is the Pratipada date. Pratipada date will be till 5.36 pm on Thursday. On 17th August Pragha Yoga will be held till 7.29 pm. Along with this Magha Nakshatra will remain till 7.58 pm on Thursday. On the other hand, on August 17 at 1.31 pm, the Sun God will leave Cancer and enter Leo. Learn Thursday Calendar, Rahukal, Dusk Time and Sunrise Time from Acharya Indu Prakash.
August 17, 2023 good time
Pratipada Date – 17th August at 5.36 pm
Pragha Yoga – 17th August at 7.29 pm
Magha Nakshatra – By 7:58 PM
Sun Transit – August 17, 2023
Time of Rahula
Delhi – 02:03 PM to 03:42 PM
Mumbai – 02:18 PM to 03:54 PM
Chandigarh – 02:06 PM to 03:45 PM
Lucknow – 01:48 PM to 03:26 PM
Bhopal – 02:01 PM to 03:38 PM
Kolkata – 01:17 PM to 02:54 PM
Ahmedabad – 02:20 PM to 03:57 PM
Chennai – 01:47 pm to 03:21 pm
Sunrise – Sunset time
Sunrise – 5:51 AM
Sunset – 6:58 p.m
(Acharya Indu Prakash is a well-known astrologer of the country, who has extensive experience in Vastu, Ocean Shastra and Jyotish Shastra. You can watch him in predictions every morning at 7.30 on India TV.)
Also read-
Patrada Ekadashi 2023: Patrada Ekadashi Fasting Will Give You Baby Happiness, Know Exact Date, Puran Timing, Shab Timing and Worship Method
Surya Graha Upe: When the Sun is weak, many problems start, life is ruined, strengthen it with these measures.
Surya Gauchar 2023: From August 17, the fortune of these Rashis is going to shine, Surya Dev will fill your cradle with wealth.