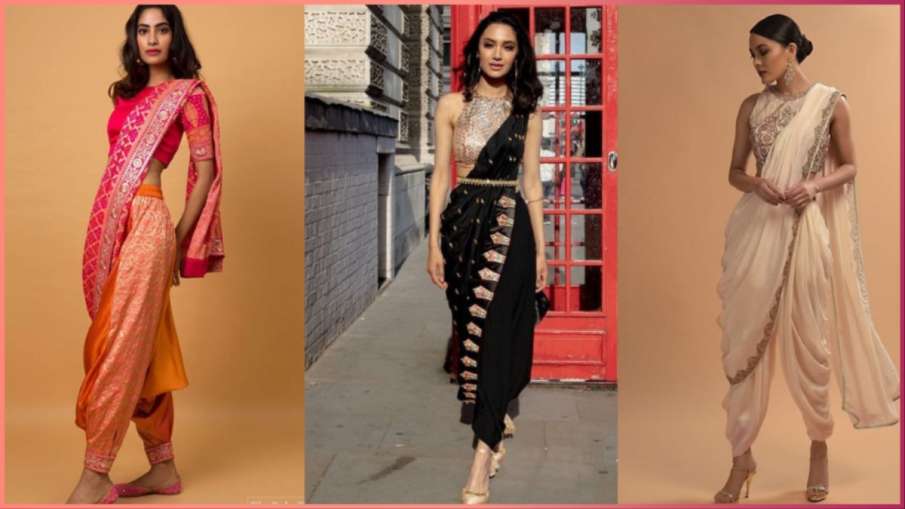 At Hariyali Tej, women often wear traditional sarees and the entire getup is also a saree. But, this time you can change your look a bit and add a dash of fashion to it. Yes, you must have also noticed that the trend of sarees has changed. Belt sarees, dhoti sarees and then many types of sarees with tassels are in fashion. You can easily find these sarees online or in Delhi bazaars. Also, you don't have to work hard for these saree blouses. All you have to do is choose your favorite sarees.
Indo-Western Saree Ideas for Hariyali Tej 2023
1. Ruffle frill saree.
Sarees with ruffle frills are in trend these days. She has many highlights around her and looks like an actress from old movies. So, you can give yourself this different look to this greenery. So, go to the market and get a saree with ruffles. You can decide how to maintain its fabric and quality.
Hariyali Tej 2023: From sarees, sandals to jewellery, these markets in Delhi are the cheapest to shop for Hariyali Tej.
2. Pearl work saree
You must have seen Sonam Kapoor and Isha Ambani wearing pearl work sarees. Pearls are attached to it. Wearing it will make you look very beautiful and unique. You can get the color of your choice in it. So, go to the market and buy these sarees of your choice.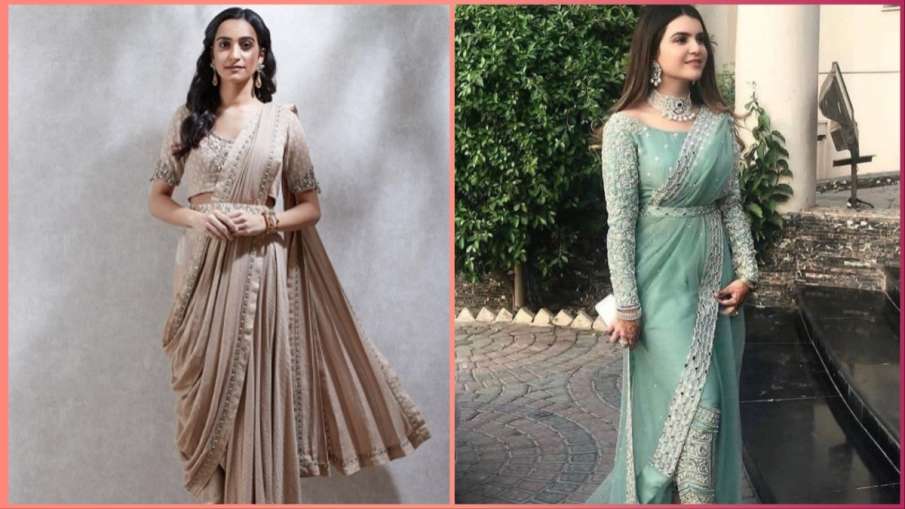 Indo-Western Look
3. Banarasi Brocade Silk Saree
Banarasi brocade silk sarees come in many styles these days. Some designs are with simple blouses, some have belts. Also, in some you will find frills and in others you will find heavy or light embroidery. So, this time you can try all these styles in Banarasi too.
Parsi New Year 2023: Nowruz is a celebration of love for nature, these 4 dishes are made in every home
4. Saree with shrug, cap or jacket.
You can carry saree with shoulder, cape or jacket. All you have to do is pick a shoulder, cap or jacket according to your comfort. You don't need to carry much jewelry for this type of saree. So, you can take help of these ideas for sarees.
Latest lifestyle news.
Hariyali Tej 2023 (T) Indo-Western Saree Look Beauty Hindi News.