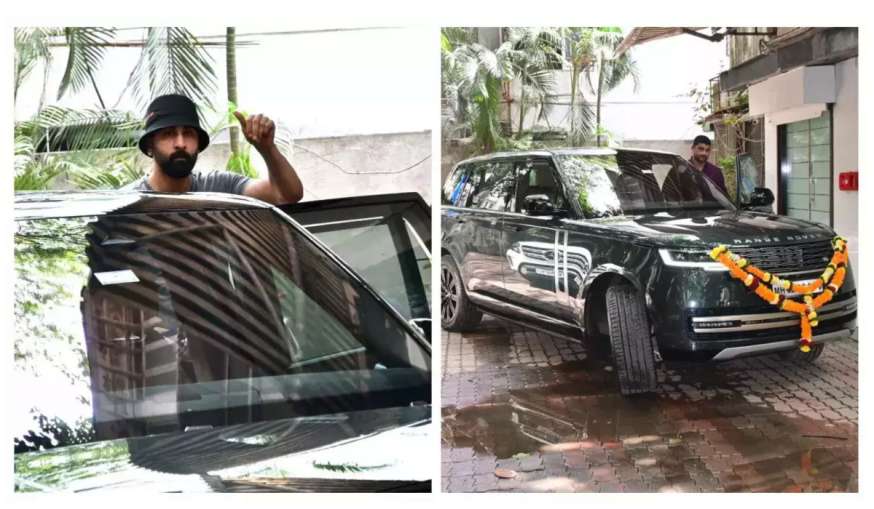 Bollywood actor Ranbir Kapoor has added another valuable item to his luxury car collection. Thus, Ranbir already owns Land Rover Range Rover Vogue (Rs 1.6 crore), Land Rover Range Rover Sport (Rs 87 lakh), Mercedes-Benz G63 AMG (Rs 2.14 crore), Audi A8L (Rs 1.56 crore). ) is owned by Many luxury vehicles like the Audi R8 (Rs 2.72 crore). And now Ranbir recently added another expensive car to his garage, the price of which will blow your mind.
How much is Ranbir's car worth?
The luxury car bought by Ranbir Kapoor is a premium SUV of the Range Rover SE variant. But before telling the price of the car, let's have a look at the looks of the car. The car bought by Ranbir is of gray color with which Ranbir Kapoor was also seen recently. Meanwhile, the actor was seen wearing a gray t-shirt and bucket hat to match his car. So there his new car is seen decorated with flowers. This video of Ranbir with his new car is going viral on social media. Fans are seen congratulating Ranbir on buying a new car. And now let's talk about the price of Ranbir's new luxury car that will blow your mind. Let me tell you that Ranbir's car is worth around 4 crores.
Ranbir's dashing style will be seen in 'Animal'
Talking about Ranbir's work front, he will soon be seen in the film 'Animal', which his fans are eagerly waiting for. Although the actor's film was scheduled to release on August 11, its release date had to be postponed due to 'Gadar 2'. Although now Ranbir's 'Jaanoor' will release in theaters on December 1, 2023.
Dream Girl 2's new song 'Nach' went viral as soon as it was released, Ayushmann Khurrana and Ananya Pandey's romantic chemistry was seen.
Hina Khan reached home with a broken leg, the mother of the actress cried seeing her daughter in such condition.
Latest Bollywood News.
translation