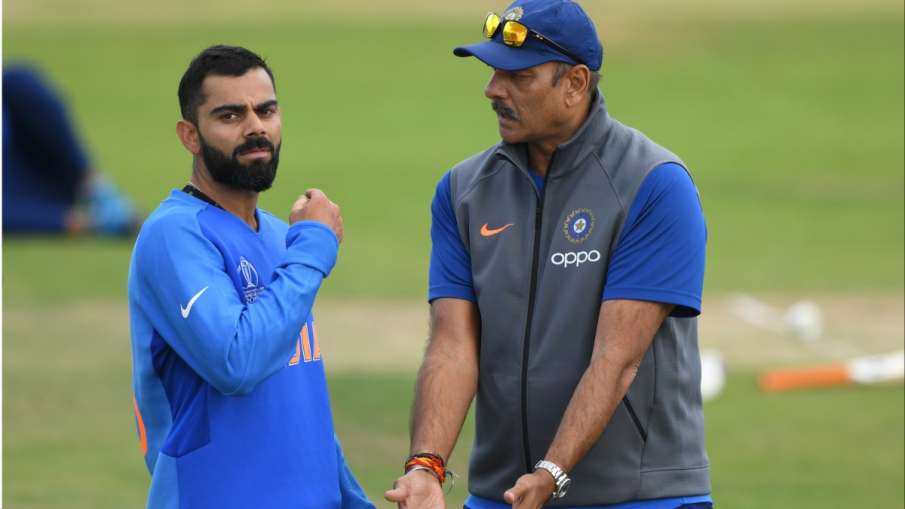 Indian cricket team has to participate in many important matches this year. Team India's preparations for this year's Asia Cup and ODI World Cup are lacking. No solid playing XI of the team is yet known. Meanwhile, Team India coach Ravi Shastri has given a special advice. Former India head coach Ravi Shastri believes that having three left-handed batsmen in Team India's top 7 batsmen will strengthen the Indian team's middle order for the Asia Cup and the subsequent World Cup in India.
What does the former coach say?
Shastri said that apart from all-rounder Ravindra Jadeja, India could field two more left-handed batsmen. "There are three more places in the batting order where I think two left-handed batsmen should be placed," he told Star Sports. This is where the role of selectors becomes important as they keep an eye on the players. They know which player is in good form. If Tilak Verma is in good form, give him a place in the team. If you think Yashaswi Jaiswal is doing well, get him in the team.
Add these players to the team.
With two right-handed batsmen L Rahul and Shreyas Iyer likely to return from injury for the Asia Cup starting August 31, it will be difficult for the team management to keep three left-handed batsmen in the playing XI. Along with this, Shastri also roped in Ishan Kishan and hoped that he would perform well. He said that if you are taking Ishan Kishan in the last six to eight months and he will also be wicket-keeping, then his place in the team should be assured anyway. In any case, the team must have two left-handed batsmen.
Shastri added on the same issue that the top 7 batsmen including Jadeja should have three left-handed batsmen. Ishan Kishan has been wicket-keeping for the last 15 months, so why look for someone else? The former India coach also praised Tilak Verma who had a good start to his international career in the West Indies. "I am very impressed with Tilak Verma and I want a left-handed batsman," Shastri said. If I want a left-handed batsman in the team, I will definitely look for his name.
Input PTI
Also read this
In the year 2023, these three big players withdrew their retirement, the decision was taken under the pressure of the board
The two-time World Cup winner was accused of corruption, a big decision was made.
Latest Cricket News.
ODI World Cup 2023 ) IPL (T) Asia Cup (T) Cricket News Hindi (T) Cricket Hindi News