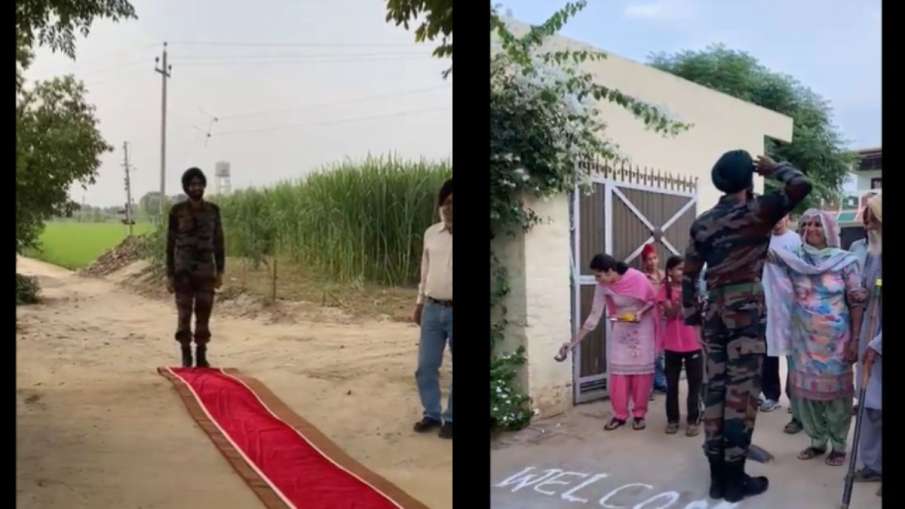 Soldiers are the strong wall of our country due to which we and you can sleep peacefully in our homes. When a soldier lays down his life, we are able to leave our homes to achieve something in our lives. Their sacrifices should always be respected. An example of how soldiers should be respected was seen on social media.
Mahindra & Mahindra Group Chairman Anand Mahindra often shares such videos on his Twitter handle, which makes us all proud of our country. This time also he has shared a similar video. He has shared a video on his Twitter handle in which a soldier has been given a grand welcome. He captioned the video, "If you want to understand the emotional bond between Indians and our men who protect us, look no further than this video." I salute this family.
How was the reception of the youth of the country?
The father had laid a red carpet outside the house to welcome his soldier son. The soldier marches down the red carpet towards his mother and kneels to seek her blessings. There is a distinct joy on the mother's face. The grandfather standing next to the mother hugged his grandson and started showering him with flowers. The soldier then takes turns saluting and hugging everyone. A different happiness is visible on the faces of the family members. People are sharing this video a lot.
People expressed their love for the army in the comments.
As of this writing, the video has received 238.4K views. People expressed their love for the army by commenting. A user wrote that our army is our pride. Salute to our soldiers," another user wrote. Let us know what you think after watching this video.
Also read-
WWE happened between the couple at the railway station, the wife picked up the husband and slammed him on the ground, the video went viral
The attack on the langurs became heavy, the beating of the leopard, the video went viral
Viral Post t)Indian Army