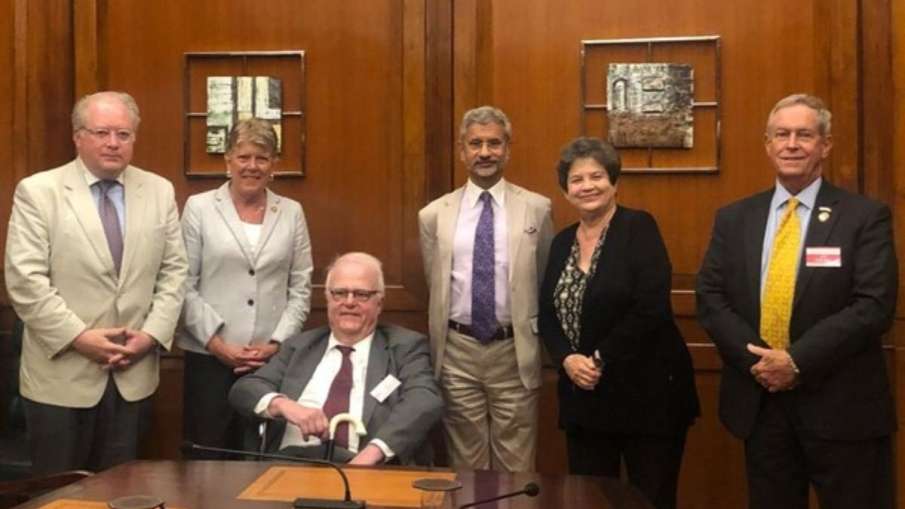 The friendship between India and America is continuously reaching new heights. This can be estimated from the fact that now both countries are strategic partners of each other. Now this strategic partnership is ready to give the world a new direction. After PM Modi's US visit in June, there has been a major change in US attitude towards India. America is trusting India more than ever. So he wants to take this friendship far. PM Modi had said in America that AI means America and India are the future of the world. These two countries will decide the direction and condition of the world in the coming time. According to PM Modi's statement, India and the US are now moving ahead with the goal of playing a major role in the global strategic partnership.
On the occasion of India's Independence Day, a delegation of American Members of Parliament has also met the country's Foreign Minister S Jaishankar on this issue. The Foreign Minister had a positive discussion with the American delegation on various issues. A US Congress delegation met External Affairs Minister S Jaishankar on Wednesday and discussed ways to further expand the India-US global strategic partnership. Indian-American Congressman Ro Khanna and Congressman Michael Waltz are leading the delegation. US lawmakers attended Independence Day celebrations at the Red Fort on Tuesday.
India's and America's views on world conditions and global issues
The global situation is changing rapidly due to factors like war, epidemics, climate change, global warming. The world is in turmoil. In such a situation, India and America are keeping a close eye on every global movement. Both countries are making strategies to solve global problems. Jaishankar said on 'X' (formerly Twitter), "Had a good conversation with the delegation from the US Parliament today. Glad they were able to participate as we celebrated Independence Day. Ongoing change in India. He said, "Shared our aspirations and expectations for Amritkal. Also discussed our growing bilateral partnership." A common perspective on the global situation and our cooperation on multilateral, regional and global issues.
Also read this
Nawaz Sharif's dream of returning home will not be fulfilled, why the former prime minister will not be able to come to Pakistan?
China is building a 600-meter long airstrip on a disputed island in the South China Sea, international uproar, India alert
Latest world news.