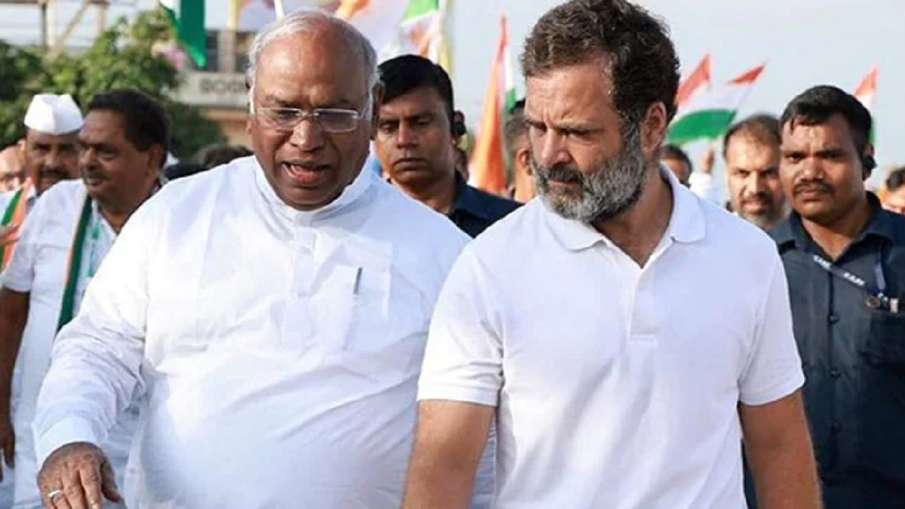 New Delhi: Big news related to Delhi Pradesh Congress is coming out. Sources have learned that brainstorming is on to change the Delhi president and Congress MP Rahul Gandhi and party president Mallikarjan Kharge are meeting Delhi leaders one by one. It is being said that other leaders are being consulted on this issue. Devendra Yadav's name is at the forefront of the claim for the post of Delhi state president.
There was confusion in Indian circles.
There is also news that Wednesday once again saw a situation of tussle and confusion between the allies of the Bharatiya Janata Party, the Aam Aadmi Party and the Congress. While Congress leader Alka Lamba has said that the party leaders have been asked to prepare for all the seven Lok Sabha seats in Delhi, on the other hand, AAP spokesperson Priyanka Kakkar said that if the Congress does not unite in Delhi, then There is no one. India's cue to go to the next meeting. However, after the uproar over Alka Lamba's statement, the Congress said that his statement was not the official statement of the party.
'We were asked to prepare for Lok Sabha elections'
In a statement given to news agency ANI, Congress party spokesperson Alka Lamba said that in a meeting with the top leadership of the party, it has been decided to contest in all the seven Lok Sabha seats in Delhi. Lamba said, 'Rahul Gandhi, Khargeji, KC Venugopal and Deepak Babriaji were present in the meeting which lasted for 3 hours. We have been asked to prepare for the upcoming Lok Sabha elections. It has been decided that we will contest elections on all 7 seats. 7 months are left and all the party workers have been asked to prepare for all the seven seats.
Also read:
Himachal Pradesh: 71 people dead, 7500 crores loss, 2500 people sent to safe places due to floods
India TV-CNX Survey: Which caste is with whom in Madhya Pradesh? These percentage people are supporting BJP and Congress.
Latest India News
(Tags translation) Delhi Congress