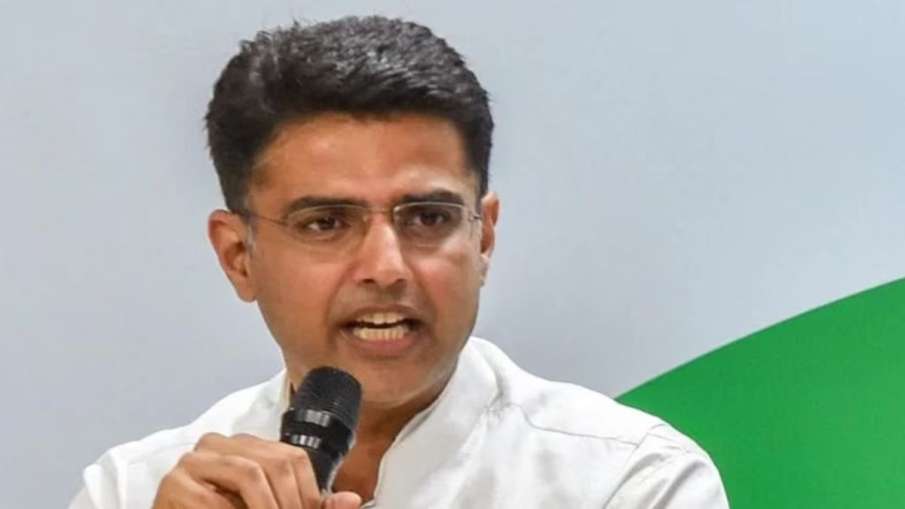 Congress MLA Sachin Pilot has hit back at Amit Malviya's tweet on August 13. In fact, Amit Malviya claimed that Rajesh pilot who is the father of Sachin pilot and Suresh Kalmadi dropped a bomb from an Indian Air Force plane in Mizoram capital on March 5, 1966.
Amit did not stop there, he added that after that both of them became MPs on Congress tickets and also ministers in the government. It is clear that Indira Gandhi gave space in politics as a reward to those who carried out airstrikes on her own people in the North East.
Sachin Pilot hit back.
Sachin Pilot made a tweet yesterday evening while replying to Amit Malviya's tweet. "You have wrong dates and facts," he said. Yes, my late father dropped bombs as an Indian Air Force pilot. But those bombs were dropped on the then East Pakistan during the Indo-Pak war of 1971. They did not bomb Mizoram as you are claiming.
Sachin further wrote that my father was inducted into the Indian Air Force on 29 October 1966. My father played an important role as a politician in the 80s in getting a ceasefire and permanent peace agreement in Mizoram. Sachin Pilot also shared a certificate along with this tweet. On the basis of this certificate, Rajesh the pilot was commissioned into the Indian Air Force on 29 October 1966.
Let me tell you that Congress attacked Prime Minister Narendra Modi last week for criticizing the then Prime Minister Indira Gandhi. Prime Minister Narendra Modi criticized then Prime Minister Indira Gandhi's decision to use the Indian Air Force in Mizoram in 1966.
Also read-
BJP's Central Election Committee meeting today will strategize on these constituencies including Rajasthan and MP.
Today is Atal Bihari Vajpayee's 5th death anniversary, President, Vice President and PM Modi paid homage by visiting 'Sadeo Atal'.
Latest India News
Political News Pilot's Reply