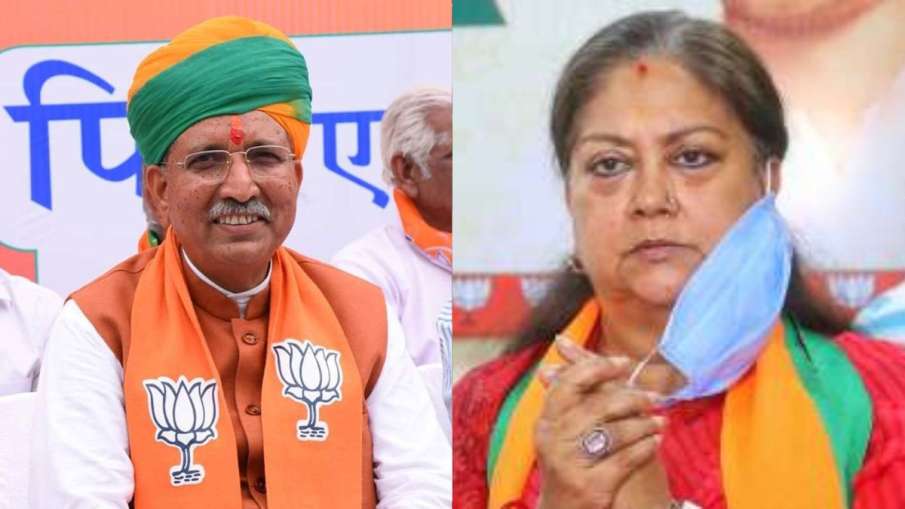 Jaipur: The Bharatiya Janata Party is gearing up for the assembly elections later this year. The party is trying its best to remove the Gehlot government from the state. For this, the leaders from the state level to the central level are churning the organization and the state. The party is reaching out to every voter in the state. Meanwhile, the Central High Command has made a big announcement. The BJP has entrusted Union Minister and Member of Parliament from Bikaner Arjun Ram Meghwal with the key responsibility of drafting the party's state resolution letter (election manifesto) for the Rajasthan Legislative Assembly elections.
Narayan Pancharya was given the responsibility of the convener of the Election Management Committee.
Along with this, the party has named the state vice president and former MP Narayan Pancharya as the convener of the state election management committee. The party named Rajya Sabha MLAs Ghanshyam Tiwari and Kaori Lal Meena, party national secretary Alka Gurjar, Rao Rajinder Singh, Subhash Mehria, Prabholal Saini and Rakhi Rathore as co-conveners in the state resolution committee chaired by Arjun Ram Meghwal. Is. . Along with this, several other leaders of the state including former MP Jaswant Vishnoi have been included as members in this committee.
Along with this, the party appointed former Union Ministers Rajyavardhan Singh Rathore, Omkar Singh Lakhawat, Bhajan Lal Sharma, Damodar Agarwal, CM Meena and Kanhaiya Lal Birwal as co-conveners in the State Election Management Committee chaired by Narayan Pancharya. It has been announced. The committee includes Rajendra Singh Shekhawat, Pramod Visheshtha, Anand Sharma, Pankaj Gupta and Sneha Kamboj among other leaders of the state.
Vasundhara has not been given any responsibility yet.
However, amid all these announcements, the role of former Chief Minister Vasundhara Raje has not been clarified yet. It is being told that he can be made the chairman of the election campaign committee. Along with this, the party is going to take out a change yatra across the state in September. Vasundhara Raje will be present in this visit. Along with this, they have been asked to be active in elections and campaign across the state. Along with this, it has been decided that BJP will not contest elections in the state with anyone's face. Here the election will be fought on the schemes of the central government and the face of Narendra Modi.
Also read-
Chandrayaan 3: Know which propulsion module Vikram lander separated from, how will it work now?
Both Chandrayaan-3 and Luna-25 will land on the southern side of the Moon, yet the two missions are completely different.