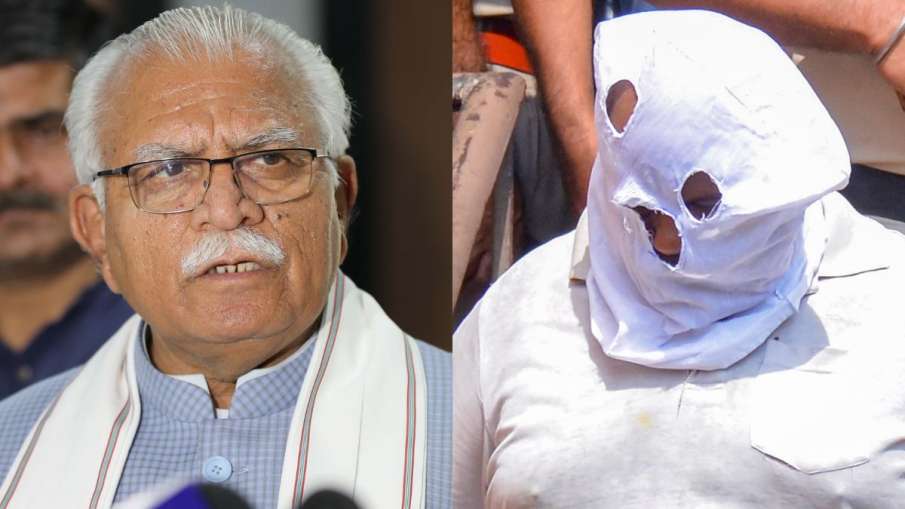 Chandigarh: Haryana Chief Minister Manohar Lal Khattar has made a big statement on Thursday regarding Noah torture case. Along with this, Rajkumar alias Batu Bajrangi, who was arrested from Faridabad in connection with violence in Noah, has been sent to judicial custody by the court. Batu Bajrangi was arrested by the police on August 15 from Faridabad, after which he was produced in the Noh court on Wednesday afternoon. Let me tell you that 6 people including 2 home guards and a cleric were killed in the violence that took place in Noh, Haryana on 31st July.
'Nobody guilty of violence will be spared'
Speaking on the issue on Thursday, CM Khattar said that the investigation into the Noah torture case is ongoing and no culprit will be spared. Violence erupted in Noh on July 31 when a mob attacked a Vishwa Hindu Parishad procession. The violence spread to Gurugram as well as surrounding areas and 6 people including 2 home guards and a cleric died tragically. Khattar said that the police is busy with the investigation and action is being taken. He said that no criminal will escape.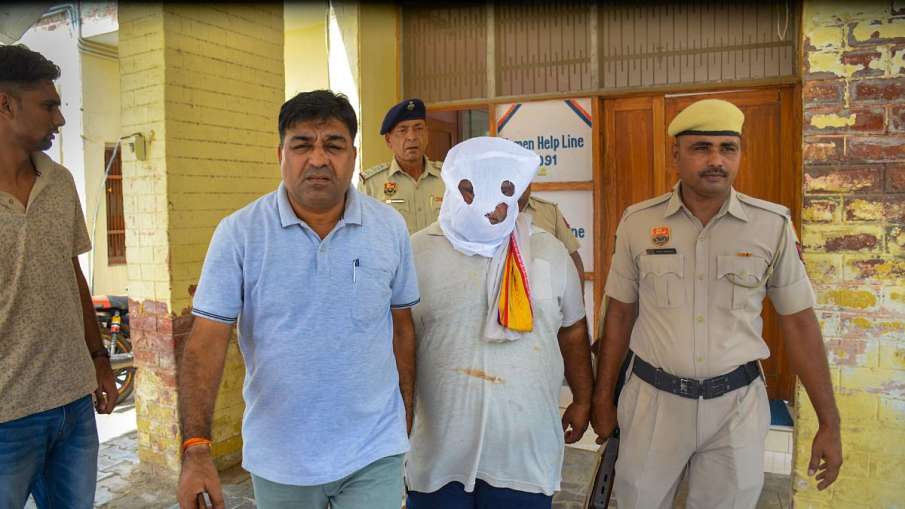 Batu Bajrangi in police custody
Khattar said this on resuming the Brijmandal Yatra.
On the VHP's plan to resume the Brijmandal Yatra on August 28 seeking the government's permission, he said he was not aware of it and would speak only when such a situation arose. Khattar had recently said that the attack on the Noah Yatra on July 31 was part of a larger conspiracy. When he was asked about this, he said that the facts of the conspiracy have been revealed in the preliminary investigation. "All these things are under investigation, so it would not be appropriate to say anything more at this time," he said.
Butto was sent to judicial custody for 14 days.
The one-day police custody of Rajkumar alias Bittu Bajrangi, arrested in the Noha violence case, ended on Thursday and the court sent him to judicial custody. Bajrangi was again produced in Noah's court in the afternoon after the period of police custody was over. After the arguments of the lawyers of the parties, the court sent them to Nemka Jail in Faridabad under judicial custody for 14 days. Batu Bajrangi was arrested by the police from Faridabad on August 15, after which he was produced in a court in Noh on Wednesday afternoon.
A case was registered on the complaint of ASP Usha Kundu
A case has been registered against the accused Rajkumar alias Batu Bajrangi on the complaint of Noah's ASP Usha Kundu. A case has been registered against Bajrangi under various provisions of IPC and Arms Act at Sadar Police Station Noh. It is alleged that Bajrangi and 15-20 others shouted slogans while displaying swords and other weapons in front of a woman police officer posted at Noh. Despite being explained by the police, he has also been accused of getting angry and obstructing official work.