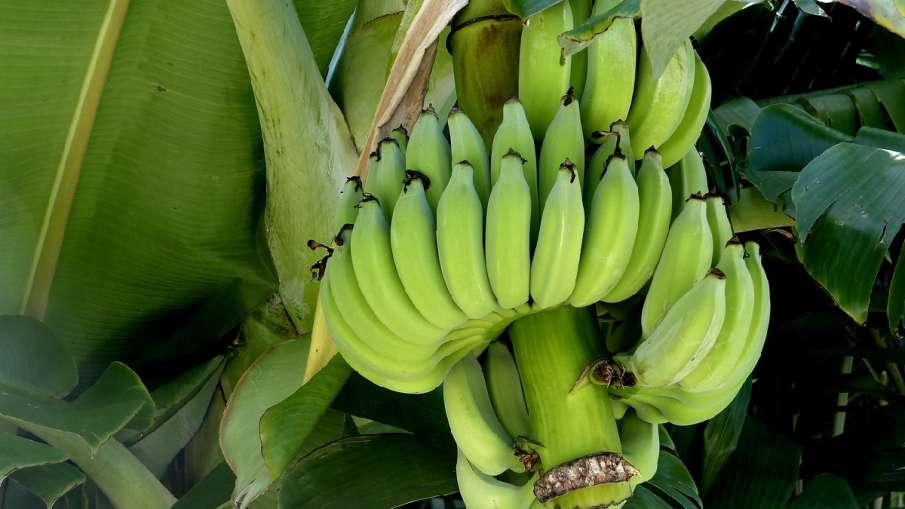 Everyone likes to eat ripe banana as a fruit but raw banana is also a boon for health. Raw banana is eaten as a vegetable and is a good substitute for potatoes. Diabetics are not allowed to eat potatoes, in which case they can eat raw bananas. Here we are going to tell you the benefits and recipe of raw banana which is rich in nutrients like iron, starch, phosphorus, calcium, zinc.
Benefits of raw bananas
Along with fiber, raw banana also contains vitamins and minerals, its consumption keeps the digestive system strong and reduces stomach problems. Raw banana also controls blood sugar levels in your body. Raw banana is also beneficial for heart health.
Raw Banana Curry Ingredients
To make the raw banana curry, you will need to cut 3 raw bananas into small pieces. Also add coconut 2 tablespoons, cumin seeds half a teaspoon, mustard seeds half a teaspoon, red chillies a quarter teaspoon, curry leaves 5 to 6, turmeric powder half a teaspoon, oil 2 teaspoons and Salt to taste will be required.
Raw Banana Vegetable Recipe
To prepare the vegetable, first soak the banana in cold water and set aside. Putting them in water will not turn them black. Now heat oil in a pan. After that add mustard, red chillies, curry leaves, cumin seeds and fry lightly. Now take the banana out of the water and put it in a pan and add turmeric powder and salt on top and let it cook for 5 minutes with the lid closed. Keep the gas flame low, when the banana is cooked, mix the grated coconut well and keep it for about 5 minutes. Your curry is ready, serve hot.
Also Read: Make Potato Curry Without Onion, Garlic and Tomatoes This Way, It will be delicious to eat with puri
Chutney made from these leaves is also eaten in acidity, know its special recipe and benefits
Beetroot smoothie is rich in iron, know its benefits and how to make it
Latest lifestyle news.