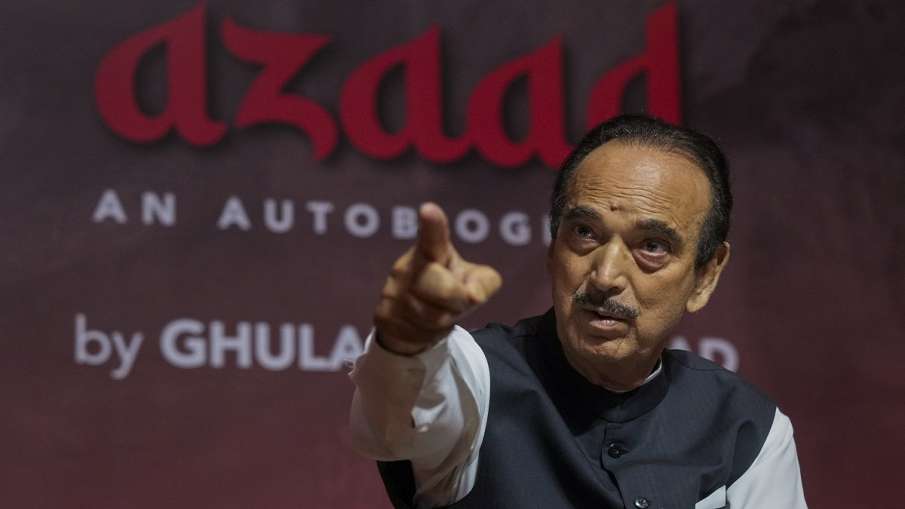 Doda (Jammu and Kashmir): Ghulam Nabi Azad, former leader of Congress and head of Democratic Progressive Azad Party, has made a big statement about Hinduism. During a public meeting in Doda, Jammu and Kashmir, Ghulam Nabi Azad said that all the people of Kashmir have left Hinduism and become Muslims. Azad said that only a few people would have come from outside, the rest are all Hindus. Talking about the Kashmir issue in particular, he said that there were no Muslims in Kashmir before 600 years. There were only Kashmiri Pandits, all converted and became Muslims. Ghulam Nabi Azad said that we did not come from outside, we are the product of this soil, we have to end in this soil.
Tell that Azad gave this statement on August 9 in Doda. Earlier, a statement by Shehla Rashid, leader of the JNU Students' Union, came out, in which she praised the Modi government for the development of Jammu and Kashmir.
How a Hindu became a Muslim… Azad tells the story
Let me tell you that this video of Azad's statement which went viral on social media is from August 9. In the video, Azad says, "We have built this house together for a Brahmin, Dalit, Kashmiri, Hindu-Muslim state… This is our house, no one from outside has come here." It is a product of this soil, it has to end in this soil. I am in Parliament, many things do not reach you. One of our mayors said that some brothers have come from outside and some have come from inside. I said, look, no one came from inside, from outside. Islam in our India is just like that… Islam came 1500 years ago. Hinduism is very old, so 10-20 of them must have come from outside when they were in their army during Mughal times, rest all converted from Hindu to Muslim in India and our Kashmir is an example.
Watch the video-
'Why Hindu Muslim?'
He further said, "Who was a Muslim in Kashmir 600 years ago. All Kashmiri Pandit They had all converted to Islam, so I said that all were born in this religion… Our Hindu brothers die, burn, burn. After that if thrown in the river they drink the water in our village… Later who sees where the dead bodies are burnt and people go ahead and drink it. When we go to our fields, it is finally in our stomach. Our Muslim owns most of the land, the land… yes, he owns a lot of land, so he also goes to that land… his flesh and bones also become a part of this Mother India, so where are the Hindus? ? Muslims? Hindus also went into it and Muslims also went into it. Allah planted grain on it, we all ate it… So these are all political disputes. I always say take the help of religion, religion is good for you, but the person who takes help of religion in politics is weak. He who believes in himself will not resort to religion.
A new party was formed last year.
Let us know that Ghulam Nabi Azad was one of the experienced leaders of Congress. He held important positions in the Congress for a long time. He assumed the responsibility of minister in the central government. Ghulam Nabi was also the Chief Minister of Jammu and Kashmir and a member of the Rajya Sabha. PM Narendra Modi became emotional while praising Ghulam Nabi while retiring from the Rajya Sabha. In August last year, he left the Congress and formed his own Democratic Azad Party.
(Report- Evening Sudutra)
Also read-
Jammu and Kashmir