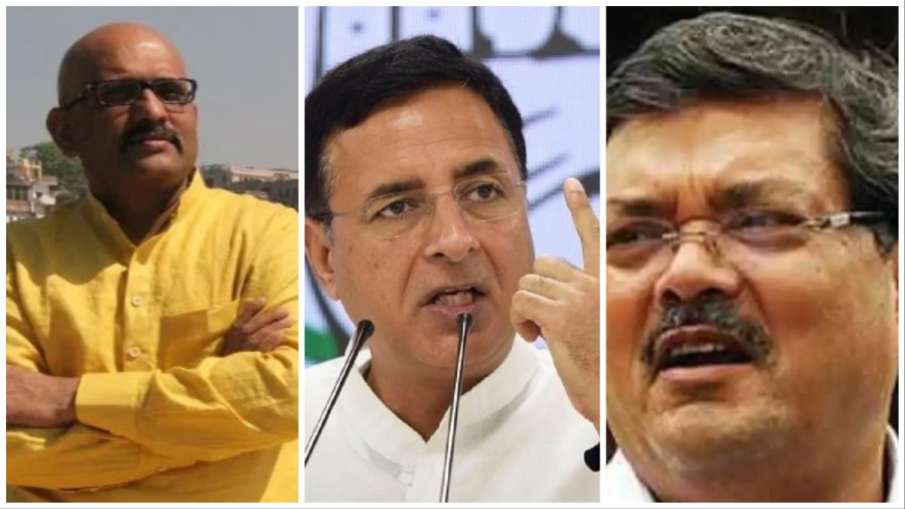 New Delhi: Assembly elections are going to be held in many states this year. And the Lok Sabha elections are due in 2024. Congress has made major changes before. General Secretary Randeep Surjewala has been given the additional charge of MP in-charge while relieving in-charge J Prakash Agarwal on Thursday. Apart from this, the party has appointed Ajay Rai as the president of Uttar Pradesh Congress Committee in place of Birlal Khabari and has made party general secretary Mukul Wasnik in charge of Gujarat.
Big change in Congress party
According to a release issued by Congress General Secretary KC Venugopal, the appointments were made by party president Mallikarjan Kharge. Assembly elections in Madhya Pradesh are due in November-December this year and there Agarwal has been relieved and Surjewala has been given additional charge. Surjewala is currently in charge of Karnataka, where the Congress won a landslide victory in the assembly elections held a few months ago.
These names are sealed.
Notably, recently Surjewala was also appointed as Senior Observer for Madhya Pradesh Assembly Elections. Khabari has been replaced by Ajay Roy, who hails from the Dalit community, as the Uttar Pradesh Congress Committee. Rai belongs to the Bhumihar caste and has also contested the Lok Sabha elections from Varanasi against Prime Minister Narendra Modi. The party has made its senior leader Wasnik in charge of Gujarat. Raghu Sharma resigned from the post of in-charge after the Congress suffered a crushing defeat in the assembly elections in the state late last year. Vasnik is one of the major Dalit faces of the Congress.
(input language)
Latest India News