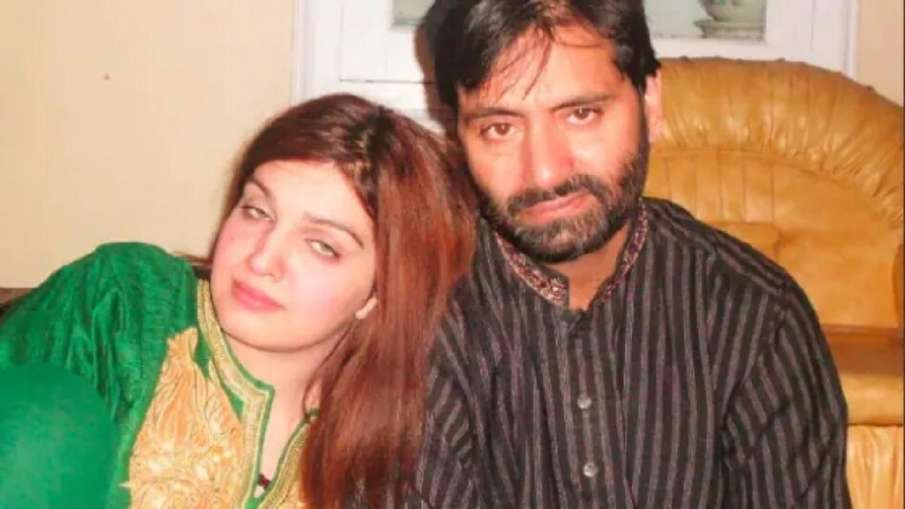 Pakistan, which is known for its anti-India attitude, has now openly jumped into supporting terrorists. Now the news has come that Mashal Malik, the wife of terrorist Yasin Malik, is being given the status of minister in the interim government of Pakistan. Recently Pakistan's Caretaker Prime Minister Anwarul Haq Kakar has given Mashal a place in his government.
What will be the liability?
According to a report by Pakistan Today News, Mashal Malik has taken oath along with 18 members of Pakistan's Interim Cabinet. According to reports, Mashal will not be a full-fledged minister but will work as a special adviser to Prime Minister Kakar on human rights issues. This is because only one Pakistani can become a full-time minister there. But a person holding dual citizenship can also be eligible for the post of adviser. Therefore Mashal will have the same powers as the minister.
Married in 2009.
According to Aaj News, Meshaal married terrorist Yasin Malik in 2009 in Rawalpindi. Both met in 2005 during Yasin's visit to Pakistan. Mashal graduated from the London School of Economics. She lives in Islamabad with her daughter. Mashal's father was an economist and mother was a leader of the Pakistan Muslim League. Pakistan has been using Yasin's wife and daughter to defame India from time to time.
Yasin is in jail.
Terrorist Yasin Malik is currently lodged in Delhi's Tihar Jail in a terror funding case. Last year, the NIA court sentenced him to life imprisonment. Recently there was an uproar over the preparation of Yasin without any order in the Supreme Court. Mashal has been appealing to Pakistani leaders and international organizations for Yasin's release from time to time.
Also Read – Russia-Ukraine War's Biggest Reveal So Far… It Will Break Your Heart, Zelensky Is In Big Trouble
Also read – Clash between Armenia and Azerbaijan at the United Nations over the Karabakh issue, know what happened next
Latest world news.