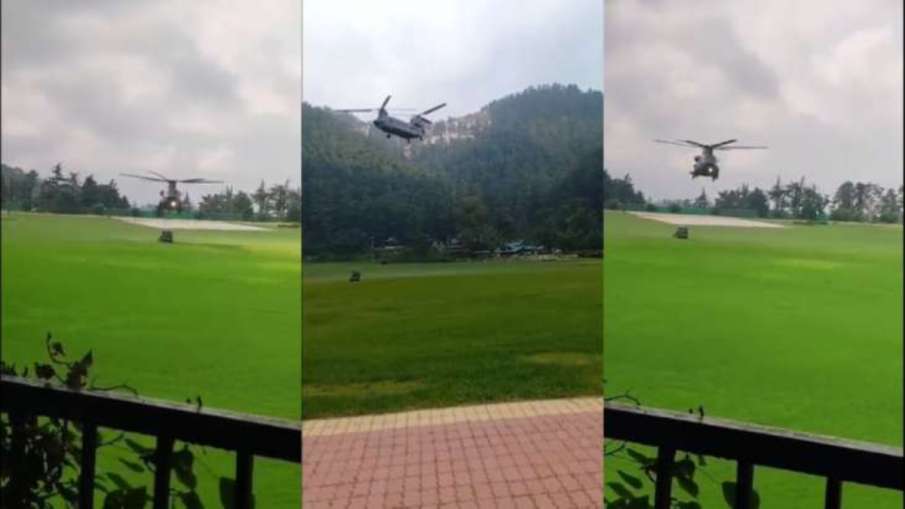 Natural calamity in Himachal Pradesh has ruined the lives of people. More than 50 people have died in Himachal within 72 hours. So there, in Shimla, the mudslide has caused great destruction. According to reports, many people are still buried under the debris that could not be pulled out. Relief operations are facing difficulties due to landslides at many places. In such a situation, the administration had to airlift a Chinook helicopter and take a mini JCB for help.
Money JCB will help.
Rescue operation is going on to save the people trapped in Shimla's Shiv Mandir landslide. According to reports, the BRO has dispatched a mini JCB from the Chinook helicopter to the accident site to rescue the people as soon as possible. The large JCB machine causes vibrations in the ground, leading to the risk of further landslides. The Mini JCB reduces vibration and allows for faster debris removal. Along with this, Chinook has also transported 18 military personnel to the accident site.
Rescue operation is going on.
The death toll due to rain-related incidents in Himachal on Wednesday has reached 57. According to Deputy Commissioner of Shimla, Aditya Negi, rescue operations are being carried out at high speed by jawans in Krishna Nagar and Summer Hill. The next 24 hours are troubling in 6 districts including Shimla, Solan and Mandi. Heavy rain is also likely in these areas in the next 24 hours. All schools and colleges in the state have been closed till August 19 in view of the calamity.
Also Read: Soldier's son welcomed with red carpet, flowers showered by relatives and villagers
Also read- WWE between couple at railway station, wife picked up husband and slammed him on the ground, video went viral.