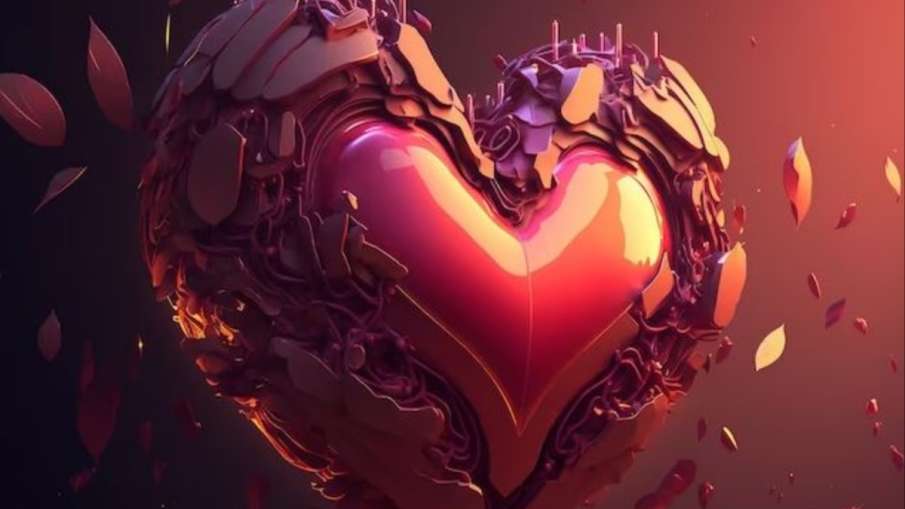 Love Horoscope 17 August 2023: How will today (August 17) hold for your love life and what steps you can take to improve this day, get answers to all these questions from famous astrologer Chirag Bijan Daruwala.
Aries:
Ganesha says that even today it will be difficult for you to get close to your beloved. Actually you are very close to him but due to your immaturity you indulge in emotional exchange. You want both of you to understand and get to know each other well before getting close on physical and emotional levels. After this emotional conversation, your relationship will be stronger.
Lucky Color: White
Lucky Number: 5
Taurus:
Ganesh says that you may get valuable advice from your partner today. You may not like to hear it but you will try to hear it well on your part. This may be of great importance to you. It may be related to finances or your career or your family. It is important for you not to ignore this advice, or you may regret it later.
Lucky Color: Blue
Lucky Number: 8
Gemini:
Ganesha says that today your plan to hang out with your beloved may fail. Don't bother your partner too much to find out the reason for canceling the plan. Sitting comfortably at home watching your favorite TV show or reading a good book can make your day just as enjoyable.
Lucky Color: Red
Lucky Number: 1
Cancer:
Ganesh says your past affair is still haunting you and it has happened many times. Don't let yourself be haunted by bitter past experiences. However, there is still one to remind you of the fun days gone by. You can try to make a fresh start with this guy. Wait for your efforts to succeed.
Lucky Color: Green
Lucky number: 3
Lion:
Ganesha says today is a day to accept many things. This way you will avoid unnecessary fights but sometimes you need to speak up. If your partner's behavior and attitude are bothering you, talk to your partner about the issue. With these things you will move in the direction of improvement. You are known for your values ​​and principles. Work within your limits.
Lucky Color: Black
Lucky Number: 12
Virgo:
Ganesha says that love is equal to you, but you are unable to catch its waves. Focus today on how the people around you treat and interact with you. Someone is trying to get your attention. There may be confusion with people in your relationship. Communicate with your partner and listen carefully to resolve the problem.
Lucky Color: Yellow.
Lucky Number: 16
you:
Control your anger, says Ganesha. Your partner may be confused and upset by this movement. Explain to your partner that this movement was due to some past feelings that were not resolved. Wear blue in some part of your clothes. Try to control your emotions and try to reduce their intensity if they are uncontrollable.
Lucky Color: Orange
Lucky Number: 3
Scorpio:
Ganesh says you are adventurous enough and that's why you took the risk of a blind date. It will prove to be a useless and annoying history. You will have to stay in one place because of the rain, but soon the rain will stop and this person will never see you again. Keep calm, someone beautiful and attractive is coming into your life very soon.
Lucky Color: Pink
Lucky Number: 14
Sagittarius:
Stop taking your relationship and your partner for granted, says Ganesha. Your partner has supported you through all your difficulties, it's time to share your success and happiness with them. Your carelessness can cause a rift in your relationship. You can block some insecurities and express them to your partner. These feelings can affect attraction in a relationship.
Lucky Color: Purple
Lucky number: 6
Capricorn:
Ganesh says that you will get a chance to spend quality time with your loved ones. Don't be stubborn about anything, it won't help, it will only lead to bitterness in your relationship. Your partner needs some time to understand what you really want from them. You can go on a trip or a picnic. Also, you can listen to your favorite music to lighten the mood.
Lucky Color: Purple
Lucky number: 9
cob:
Ganesha says you have a gentle attitude towards your love life. Yet many times you have to face situations where people's words and feelings do not seem true to you. You will not be much impressed by such people. True love should not be expected from such people. Yes, they can definitely become your best friend.
Lucky Color: Brown
Lucky number: 13
Aries:
Ganesha says today is suitable for other and other occasions. People who have not treated you well may come to visit you or seek advice. Today is the time to renew your friendship and love. Today is the time to forgive, forget mistakes and shed water on nonsense.
Lucky Color: Grey
Lucky number: 7
(Astrologer Chirag Daruwala is the son of expert astrologer Bijan Daruwala. He is known for his detailed astrological predictions on love, finance, career, health and business.)
Also read-
Patrada Ekadashi 2023: Patrada Ekadashi Fasting Will Give You Baby Happiness, Know Exact Date, Puran Timing, Shab Timing and Worship Method
Surya Gauchar 2023: From August 17, the fortune of these Rashis is going to shine, Surya Dev will fill your cradle with wealth.
Surya Graha Upe: When the Sun is weak, many problems start, life is ruined, strengthen it with these measures.
More Rashfall News
Love Horoscope 17 August 2023 )Gemini Love Horoscope