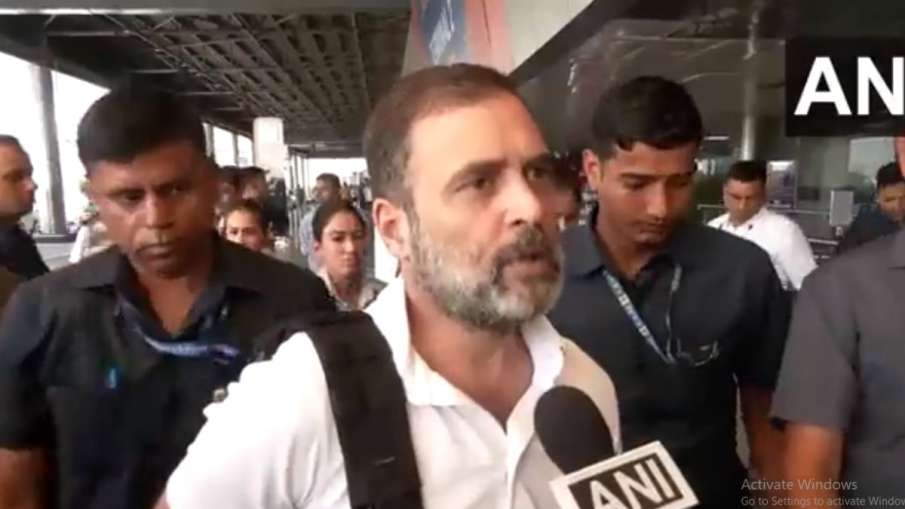 New Delhi: Former Congress National President Rahul Gandhi has given his first reaction to the renaming of the Nehru Memorial Museum and Library. He said that the recognition of Nehru ji is his actions. Not his name. The central government has renamed Nehru Memorial Museum as Prime Minister Museum and Library. The new name officially came into effect on August 14. The Congress had already targeted the Centre's policies for this change. The Congress said that despite the constant attacks, the legacy of Pandit Jawaharlal Nehru, the country's first Prime Minister, will live on forever and will continue to inspire future generations.
Today, for the first time, Rahul Gandhi opened his mouth on this change. Answering questions from reporters before leaving for a two-day visit to Leh and Ladakh, he clearly said that Nehruji was recognized by his deeds, not his name.
Denying Nehru's legacy is the only agenda – Jairam Ramesh
Earlier, Congress General Secretary Jairam Ramesh hit out at the Center through social media platform 'X'. He said that the world famous Nehru Memorial Museum and Library (NMML) has now become PMML (Prime Minister Memorial Museum and Library). He alleged, "(Narendra) Modi ji is surrounded by fear, prejudice and insecurity, especially when it comes to. Here is our first and longest serving Prime Minister. His only The agenda is to deny, distort, discredit and destroy Nehru and the Nehruvian legacy. They have removed the 'N' and replaced it with a 'P'.
Nehru's legacy will live on forever – Ramesh
"Prime Minister Modi can never erase Nehru's immense contribution to the freedom movement and his great achievements in building the democratic, secular, scientific and liberal foundation of the Indian nation-state," Ramesh said. Nevertheless, Jawaharlal Nehru's legacy will live on and continue to influence generations to come.
Criticism of Congress is the lamentation of courtiers – Ravi Shankar Prasad
The Bharatiya Janata Party (BJP) responded by saying that the main opposition party's thought process revolves around the Nehru-Gandhi family alone while Prime Minister Narendra Modi believes in honoring all eminent personalities. BJP leader and former Union minister Ravi Shankar Prasad said the Congress is centered around promoting the Nehru-Gandhi dynasty while Modi has ensured that all prime ministers are given a place of honour. He said that earlier no other prime minister was given a place in the museum. He alleged that the criticism of the Congress leaders was nothing but the lamentations of courtiers.
Latest India News