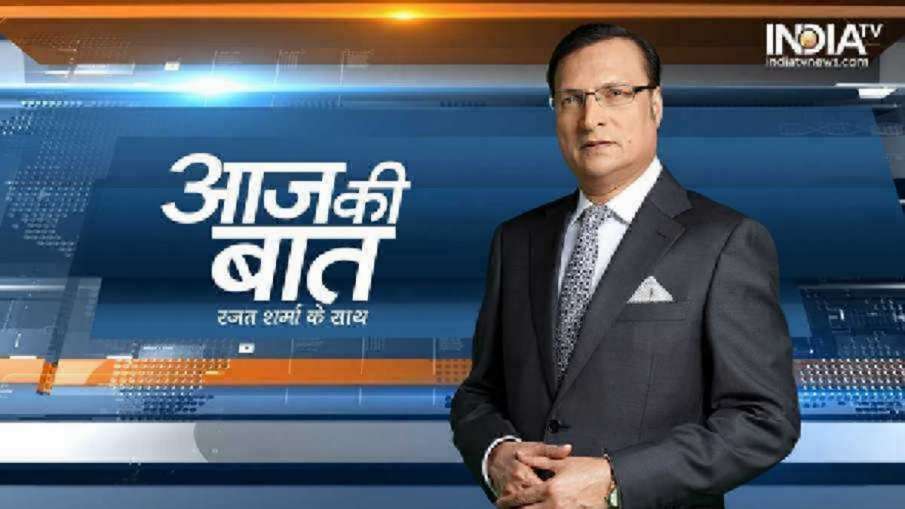 Confusion is growing in the anti-Modi alliance formed with the opposition parties. The rhetoric of the partners of the 26-party coalition called India fueled speculation. There were also speculations about Sharad Pawar and Nitish Kumar.
Congress and Kejriwal
A meeting of the Delhi Congress was called by the party high command in connection with the Lok Sabha elections. Along with Congress president Malkarjun Kharge and Rahul Gandhi, Delhi party in-charge Deepak Babria, Delhi Congress president Anil Chaudhary, Ajay Maken, Sandeep Dixit, Haroon Yusuf, Kiran Walia, Arvinder Singh Lolly were present in this meeting. As the meeting ended, Delhi Congress spokesperson Alka Lamba made it clear that the Congress was preparing to contest all the seven Lok Sabha seats in Delhi. After this, Delhi Congress president Anil Chaudhary directly attacked Arvind Kejriwal. Anil Chaudhary said his party will not spare Arvind Kejriwal for his corruption and liquor policy as well as the devastation caused by floods.
Delhi Minister Saurabh Bhardwaj said that these two are junior Congress leaders. It doesn't matter what they say. He said that who will contest the election on how many seats in Delhi will be decided after the meeting of India Alliance. Aam Aadmi Party leader Somnath Bharti said that it is not yet clear whether this stand is of Congress or Delhi Congress, but Delhi Congress leaders should understand that if Modi is to be removed, such dirty politics is involved. I shouldn't come. Party spokesperson Priyanka Kakkar said that if what Alka Lamba has said is the stand of the Congress party, then there is no point in attending the India Alliance meeting. When the Aam Aadmi Party's strong message went to the Congress, the party leadership once again called the Delhi Congress leaders. Congress party's Delhi in-charge Deepak Babria clearly said that if anyone has said anything in haste, it is not the official stand of the Congress. The only thing is that there is confusion in the Congress regarding Delhi. Local Congress leaders want to contest all the seven seats in Delhi. The central leadership of the Congress wants to keep the Aam Aadmi Party in the alliance with the opposition parties. Hence, this appears to be a contradiction. The Aam Aadmi Party feels that Congress leaders deliberately get their leaders to make such statements, to put pressure on Kejriwal's party, but the Aam Aadmi Party is also a master at this game. They created counter-pressure. AAP has said that if this attitude continues, they will not go to the next meeting of the alliance. Similar pressure from Aam Aadmi Party came into play during the previous meeting as well. Although I think it is too early to say anything about the verdict that the alliance will break up due to the quarrel in Delhi. Whenever there is a discussion of seat distribution, wherever there is a discussion of seat distribution, such disputes will come up. The real contest between the Aam Aadmi Party and the Congress will take place in Punjab, where the Aam Aadmi Party won with a huge majority. The Congress is not in a position to win even one of the 13 seats there. BJP is also weak in Punjab, so Kejriwal can claim to fight in all 13 seats.
Sharad Pawar
The problem is not only between Aam Aadmi Party and Congress. The Congress fears that Sharad Pawar may also break away from the All India alliance in Maharashtra. In fact, the Congress is feeling that as Sharad Pawar has been meeting his nephew Ajit Pawar time and time again, trusting him may be costly. Congress is questioning why Sharad Pawar is meeting Ajit Pawar when he has gone with BJP. The two last met on Saturday at a businessman's house in Pune. After that, the patience of the Congress broke. Congress leaders started questioning Sharad Pawar's intentions. Former Chief Minister Ashok Chavan said that Sharad Pawar should clear his position. Another former Congress chief minister, Prithviraj Chavan, said that Ajit Pawar had taken the BJP's offer to Sharad Pawar. The BJP is ready to make him a minister at the centre. BJP is also ready to make Sharad Pawar's daughter Supriya Sole a minister at the Centre. When the statement came from the Congress, the NCP was quick to respond. Sharad Pawar's daughter Supriya Sole has denied receiving any offer from the BJP. Supriya Sole said that if the Congress leaders know what has been offered to Sharad Pawar, they should give full information to the people. Maharashtra Congress President Nana Patole tried to heal NCP's wounds. Nana Patole said that the Congress has full faith in Sharad Pawar, but the way Sharad Pawar is repeatedly meeting Ajit Pawar, it must be confusing the people. As rhetoric continued throughout the day, Congress, Shiv Sena and NCP leaders vented their anger against each other, then Sharad Pawar spoke in the evening. Sharad Pawar said that he will not go with BJP at any cost. He is preparing hard for India Summit on August 31 and this time he will give the country an alternative to Modi, not let Modi come back to power.
Sharad Pawar also cleared the picture of meeting his nephew Ajit Pawar. Pawar said that he is the eldest in the family and is consulted when there is a family problem. That is why Ajit Pawar met him in Pune and he did not come with any offer. Congress is monitoring every such activity in NCP. And see the irony of Sharad Pawar. He is repeatedly saying that he will not go with the BJP, he is repeatedly claiming that he will work to remove Modi, he is repeatedly saying that he will go with an alliance of opposition parties. But their allies in Maharashtra are both Uddhav's Shiv Sena and Congress. Not ready to believe his words. His suspicion is not without reason. Uncle Pawar has met him five times since nephew Pawar's rebellion. The previous meeting was secret, leaked. So there is doubt. I think Sharad Pawar has not taken the final decision. He is weighing the situation. Guessing who has the guts. Sharad Pawar thinks far. Don't make any decisions in haste. In today's history, he has lidos in both hands, so he is in no rush.
Nitish Kumar
It seems that all is not well in the Indian alliance in Bihar as well. Chief Minister Nitish Kumar also gave an indirect indication of this. At an event on August 15, where former chief ministers Lalu Yadav and Rabri Devi were also present, and Nitish Kumar's deputy Tejashwi Yadav, Nitish Kumar launched a major attack on the Lalu-Rabri Raj without naming anyone. Nitish said that before he became the Chief Minister, the condition of Bihar was very bad, there were no employment opportunities and no education facilities. Girls were afraid to leave the house. Nitish said that since becoming the Chief Minister in 2006, he has changed Bihar. The very next day he came to Delhi and went straight to Atal Bihari Vajpayee's tomb, paying his obeisance. Nitish was a minister in the Atal Bihari Vajpayee government for a long time, part of the NDA alliance. After paying his respects, Nitish said that he deeply respects Atalji and misses him even today. Nitish said that it was because of Atal Bihari Vajpayee and Advani that he joined the NDA, with their blessings he also became the Chief Minister. I don't think Nitish Kumar has any option left to come back with BJP, but he has flipped so many times, so many times that no one can say anything with claim. Check out the progress of the last few weeks. First, he met Deputy Chairman of Rajya Sabha, Harivansh. Talked for hours. The message went that they were testing Modi's mind through Hari Vansh. Then he criticized the Lalu Yadav-era government. This thing stung RJD like a pain. Nitish Kumar came to lay flowers at Atalji's Samadhi, it seems that Nitish Kumar wants to give an impression that he has no problem with BJP. Their problem is with Modi and Amit Shah. In his private conversation, he says that Atal ji, Advani ji used to respect him a lot, which he does not get from Modi and Shah. Now these words are taken to mean that if you give me air, I can come back. Although I would say again that this is highly unlikely. (Rijat Sharma)
Watch: Aaj Ki Baat With Rajat Sharma Full Episode 16th August 2023
Latest India News