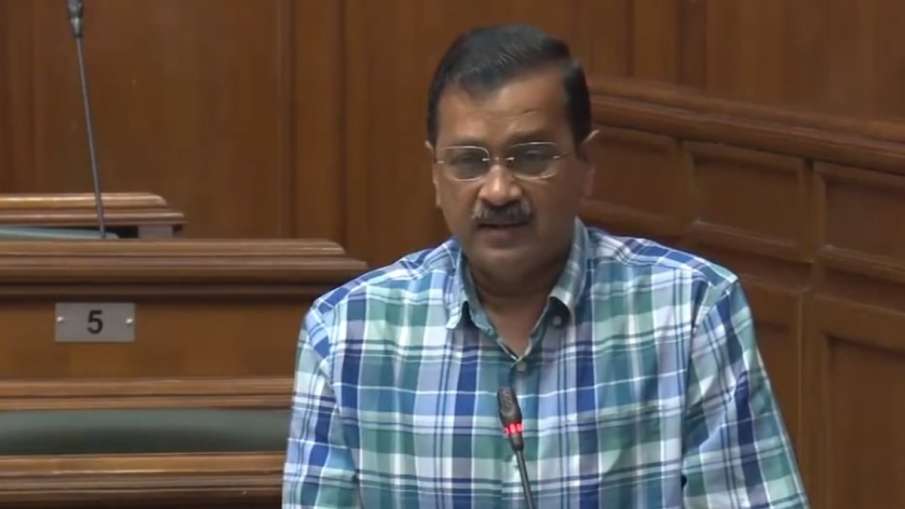 The Aam Aadmi Party and the BJP clashed once again in the Delhi Assembly on Thursday. Four BJP MLAs were expelled from the House for opposing the debate on Manipur. Aam Aadmi Party MLA Dargesh Pathak initiated a short-lived debate on the Manipur violence in the assembly proceedings, which was opposed by BJP MLAs.
Delhi issues should be discussed.
BJP MLAs stood up to protest the debate on the Manipur violence and said the Assembly should discuss issues related to Delhi. Deputy Speaker Rakhi Budhalan questioned the BJP MLA's protest and said, "Do they think there is no issue to be discussed in the Manipur Assembly?" The issue of Manipur was also discussed in the Uttar Pradesh Assembly.
The marshals pulled out
BJP MLAs continued their protest in the Assembly after which four MLAs – Abhay Verma, Jitendra Mahajan, Ajay Mahawar and OP Sharma were taken out of the House with the help of marshals. As the uproar escalated, AAP MLA Dargesh Pathak said it was unfortunate that the BJP did not want to discuss the issue.
BJP protested.
Delhi BJP MLAs staged a protest against the Delhi government outside Chief Minister Arvind Kejriwal's office inside the Delhi Assembly premises. MLAOP Sharma said that corruption is at its peak in every department of the Delhi government, the case of Manipur is beyond its ambit. BJP MLA Ramveer Singh Bidhuri said that only issues related to Delhi can be discussed in the Delhi Assembly. Manipur has been debated in Parliament.
Also Read – Kejriwal in Delhi Assembly made a big accusation against Modi government, said – Agreement was signed with China, land was given secretly.
Also Read: Has Aam Aadmi Party Out Of India Alliance? Saurabh Bhardwaj said this big thing.