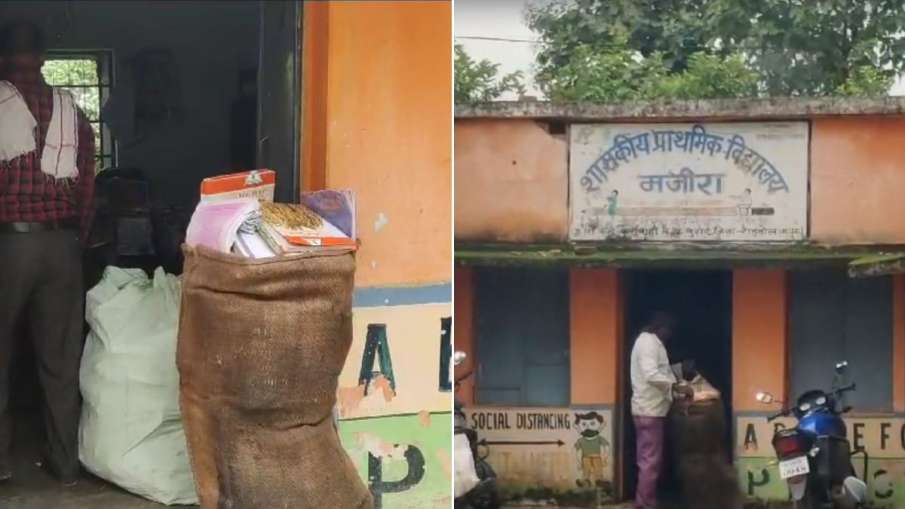 In Madhya Pradesh, on the one hand, the government runs many schemes to provide good and high quality education to the students. Government schools provide many facilities like free books, uniform, scholarship and mid-day meal, to provide better education to children, on the other hand, some teachers are playing with children's future. A few rupees. Children's books are being sold to scrap dealers. One such case has come to light from Government Primary School Majira of Shahdol district. Here teachers are selling students' books for scrap. However, now that the matter has come to light, the BEO is now looking into the matter and demanding action against the teacher.
Sell ​​books by calling scraps in school.
Classes from 1st to 5th standard are being conducted in Majira Government Primary School, which is run under Janpad Panchayat Badhar of the district. A case of a school teacher calling a scrap dealer to sell the books sent by the government to the students has come to light. The said teachers were selling the school books in sacks to the scrap yard. On learning about the matter, when a conscious person started recording his heinous act on his mobile camera, the said teacher started a fight with the person.
BEO said – action will be taken against the teacher.
Let me tell you that even today there are many schools in the district where the students have neither received books nor uniforms, while the teachers of Majira School are selling the students' books for scrap. Although the books are of the current session or old only they know, but the way the teachers are selling government books as scraps in the school, it is raising many questions on the education department.
Deepak Nigam, BEO of Budhar, says that the matter has come to his knowledge. After investigation, appropriate action will be taken against the concerned teacher.
(Report – Vishal Khandelwal)
Also read-